NEWS
Farrah Abraham Fights With Her Parents on 'Teen Mom': "You Need Mental Help"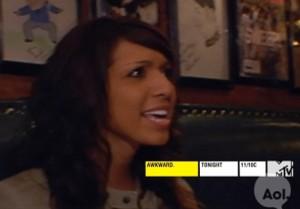 There is one thing the girls from MTV's Teen Mom have in common — they all fight with their parents. In last night's episode, it was Farrah Abraham's turn to have a big blowup with parents, while her daughter Sophia sat next to her saying, "Uh oh."
OK! NEWS: MACI BOOKOUT SAYS SHE WANTS TO HAVE A BABY WITH KYLE KING ON TEEN MOM
Farrah wants to move away from her parents, but has them join her on a house-hunting trip to Arizona. But the trip didn't go the way Farrah wanted and the family had a big fight when Farrah started complaining about it.
Article continues below advertisement
"I've tried to voice what I want to see and what I want to do and none of it really seems to sink through to my parents," Farrah said.
"We're not perfect, you're not perfect," Farrah's father said. "Quite fighting and putting us down."
OK! NEWS: FARRAH ABRAHAM SLAMS DEMI LOVATO — "I'VE BEEN THROUGH MORE THAN JUST VOMITING AFTER MEALS"
"Mom, why are you so quiet?" the Teen Mom star asked.
"What do you want me to say? I drove you everywhere that you wanted me to drive you, Farrah," her mom said. "I've done everything I can for you. And if it's not good enough, then I might as well get up and go."
"Why do you think I want to move?" Farrah asked. "I can't handle how you guys are acting."
"Well, I can't handle this," Farrah's mother said back.
"Then, you know what," Farrah said. "Don't worry about ever seeing me when I move. If you can't handle this, don't have this."
"You need help, Farrah," her mother said. "I'm telling you straight up. I've had enough. I'm done with this."
"Really? I think you need mental help."