NEWS
Farrah Abraham Reveals Her Side of the Story About Her Arrest and DUI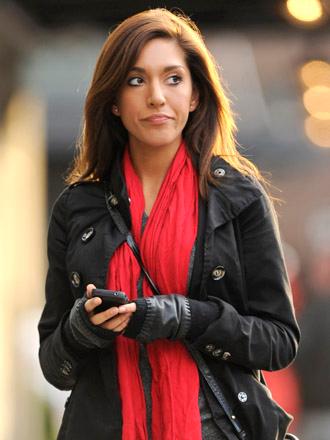 Farrah Abraham has had quite the eventful past few days, between her photo scandal and that infamous DUI, but Teen Mom fans, it's probably not as bad as you think. Um, well, at least that's what Farrah wants you to think.
OK! News: Get the Details on Farrah Abraham's Arrest
Farrah took to her Sulia page to set the record straight about what really happened when she got pulled over for driving under the influence. In two lengthy (and mispelled, mind you) posts, she talks about how she was the designated driver with her family friends that night, how she got pulled over for no reason, how the cop said she wasn't doing the breathalyzer correctly but it was because she "had a cough" and couldn't breathe, and more. Check out part 1 and part 2 of her statement.
Article continues below advertisement