NEWS
Find Out What Academy Award Nominee Viola Davis Says About "The Oscar Curse!"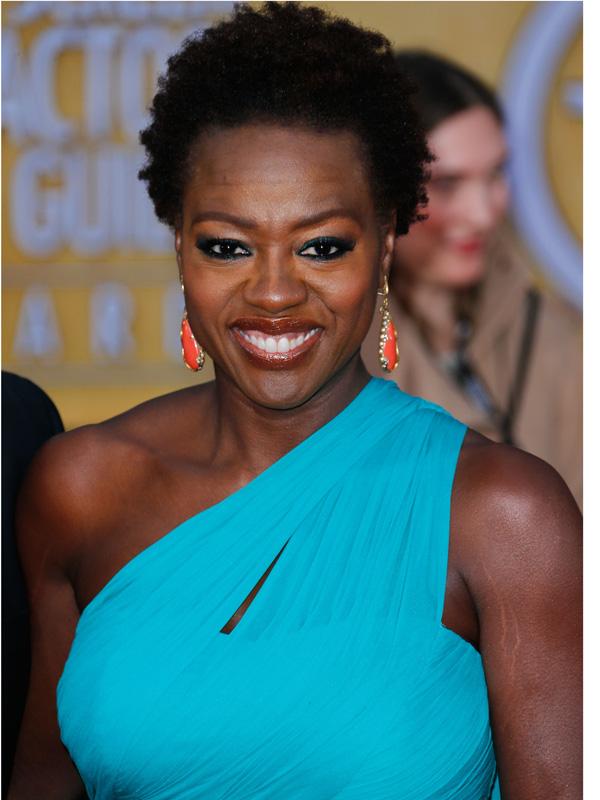 Article continues below advertisement
"You know it was a really important job, journey with me. I was under so much stress. But it was so important because I felt like I found myself. I'm so shy. I spent so many years in insecurity but for some reason because maybe that movie was so controversial and I had to find my voice in order to defend my choices," she told us while talking about her new film Beautiful Creatures at the SLS Hotel in Los Angeles.
"And then it culminated with me actually taking my wig off, that within all of that I kind of found who I was and stopped apologizing for that. It was a huge emotional growth for me. And I always say with awards season the thing that people don't understand is the day after," she continued.
In Hollywood people talk about "The Oscar curse" which refers to someone's career tanking after winning an Academy Awards, but Viola doesn't believe in that.
Article continues below advertisement
OK! GALLERY: OSCAR-NOMINATED STARS ARRIVE AT THE 2012 ACADEMY AWARDS RED CARPET!
"When everything goes away and there's a new crop of nominees that come up and then a new crop of nominees and people sit and go, 'Who won last year? Who won?' You've got to back to work. Who are you after the red carpet rolls up and what kind of work are you going to get? "
She added: "People call it the Oscar curse, but it's no Oscar curse. I think that people get so caught up in that gold statue, kind of like in the bible I guess, the gold statue that they forget that it can mean everything and nothing. You have to keep it in perspective. Because the day after hits and it's brutal. The quiet is brutal even if you want it, it's brutal because you have to go back to your life, taking out the trash."