NEWS
Find Out Why British People Are Furious That Kate Middleton Twirled Her Hair In Public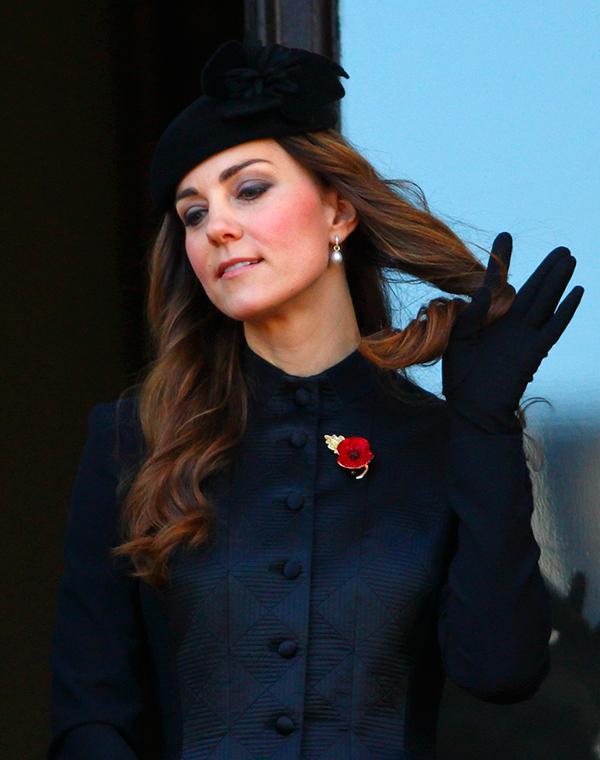 Well, that sounds like kind of a ridiculous headline, right? Why would people be mad that Kate Middleton was being really cute and twirling her perfect hair with her perfect fingers in public? Jealous, maybe, but mad?
Photos: 26 Gorgeous Photos of Kate Middleton's Hair
Well, let's explain. This photo of the duchess was taken this past Sunday, which is considered Remembrance Day in the UK. On this day, the royal family lays a wreath and has a moment of silence and there's a parade to help remember the armed forces who died protecting the country. It's the Brit version of Veteran's Day, basically. But anyway, the internet wasn't happy that Kate was doing this "disrespectful" hair twirl at such a significant event and on such a somber day.
Article continues below advertisement