NEWS
Find Out Why Liam Payne Is Angry At One Direction Fans (And Which 1D Guy Is Engaged!)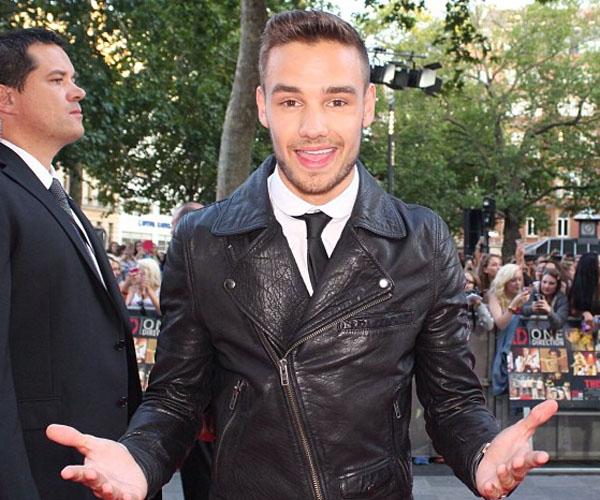 So last night in London was kind of a big deal. The UK premiere of One Direction's new movie, This Is Us, took place in Leicaster square, and as a result, the entire city was baaaasically on lockdown. The tube in London, the equivalent of the NYC subway, even made a joke that there was a sign in it that read this: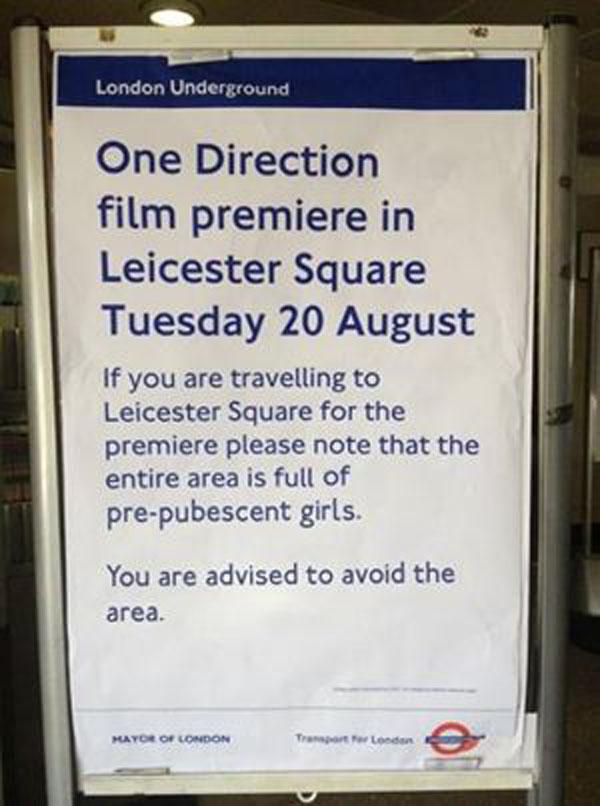 But anyway, it was a really huge and exciting night for Zayn, Harry, Louis, Niall and Liam. The guys were tweeting up a storm all night thanking their fans, saying how incredible of an evening it was and how it's insane that they're this far in their careers already. But one band member who didn't have the best night? Liam Payne. Liam introduced a new maybe-girlfriend on the red carpet last night, named Sophia Smith, and the directioners are not happy. They hate her, but then again they'd hate any girl that was dating a 1D guy instead of them. Liam's response? This:
Article continues below advertisement
Of course, Liam is referring to the mean tweets he's been getting from fans about Sophia, who he's rumored to have been crushing on since chilhood. Take it easy, fans! It's not like you had a chance with him anyway...#sorrynotsorry.
As for Zayn Malik, Liam's band-mate? He's got some exciting relationship news, too! Just Jared Jr. reports that Zayn is engaged to his GF, Perrie Edwards, also known as that girl from Little Mix. She was wearing a diamond ring on the carpet last night, so that takes care of that. Sorry, directioners. Yet again.