NEWS
Find Out Why There's A Whole Lotta Love Happening on The Mindy Project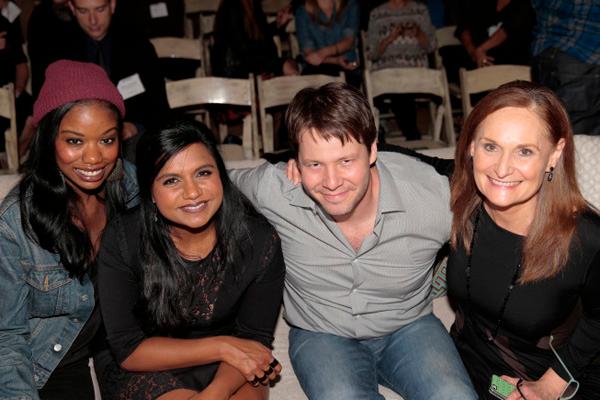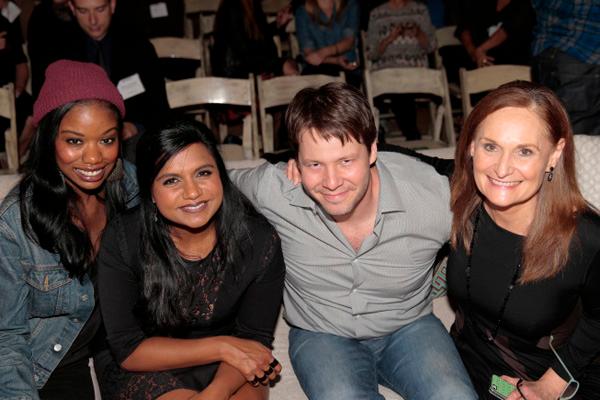 Article continues below advertisement
Ike Barinholtz: We're starting to kind of see this early forming of a relationship between Mindy and Glenn Howerton, who plays Cliff Gilbert, who we love. He's so funny and such a great guy. We have him on for, I think, seven or eight episodes. There's going to be history with him and Mindy. But at the heart of it as you can see in that moment at the end of (last week's) episode, there's definitely something going on between Mindy and Danny. I feel like we've teased that for two years now, so I think there will be a bit of a payoff. It won't be a grand payoff. There's not going to be a wedding or anything like that, but there will be something that shows this is a real thing.
OK! News: Bill Engvall Reveals Why He Almost Turned Down Dancing with the Stars
OK!: It seems like everyone has had that friend at some point in your life where you wonder, "What if?"
IB: They do. You have that friend where you're like, "We should be together but we can't be for whatever reason." Something's keeping you apart. But with them it's undeniable.
OK!: How do you pay homage to that but keep up with the TV pace without it happening too fast?
Article continues below advertisement
IB: It's kind of when it feels right. If we thought it made sense that they would fall in love tomorrow and be a couple tomorrow I could see us breaking stories that went that way. But it's complicated. It's complicated. People get scared and think they want something and then when they get it they're freaking out. There are so many other factors in play.
OK!: Do you think Mindy knows Danny is into her?
IB: She subconsciously knows but she would never imagine it because Danny is so caustic. But I feel like she knows. She has to. Other people know.
OK!: Which episode are you most looking forward to fans seeing?
IB: I think (tonight's) is a great episode. Nothing to do with me but I co-wrote it and Greg Daniels directed it. He's one of my idols. To work with him was something I was really looking forward to. We have a big wedding episode coming up with Mindy and (Adam) Pally going off on an adventure which I think fans will really like their energy together. We're starting to hit a patch of really fun episodes.
Tune in to The Mindy Project tonight at 930 PM on FOX.
Who would you like to see Mindy end up with? Tell us in the comments or tweet @OKMagazine.