NEWS
#FirstFriday: Watch Robin Williams' First Stand Up Set on HBO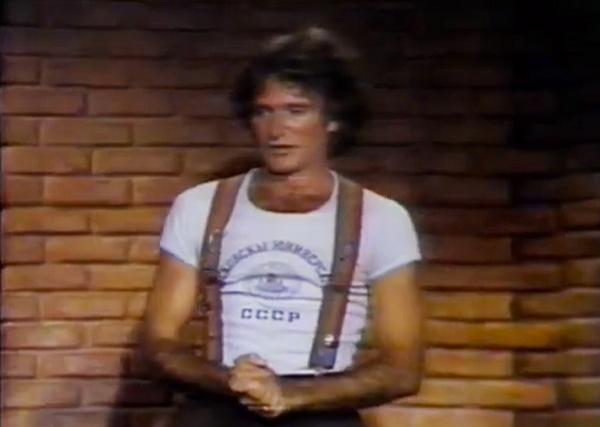 "Our next comedian comes from San Francisco, where he performed with the improv comedy group called "The Wing". He moved to Los Angeles last winter and quickly became a regular here at The Improv. His humor is reminiscent of the great British comedians. You may have already seen him on the new Laugh-In. Please Welcome, Robin Williams."
OK! News: Another Dugger is Engaged! Get the scoop
What our interestingly monotone presenter failed to mention is that he was introducing one of the greatest comedians of our time. A man so talented, he turned his dirty, manic stand-up act into an Oscar-winning career.
Article continues below advertisement