NEWS
Fourth of July Mixology: Cocktails Worthy of Your Independence Day Party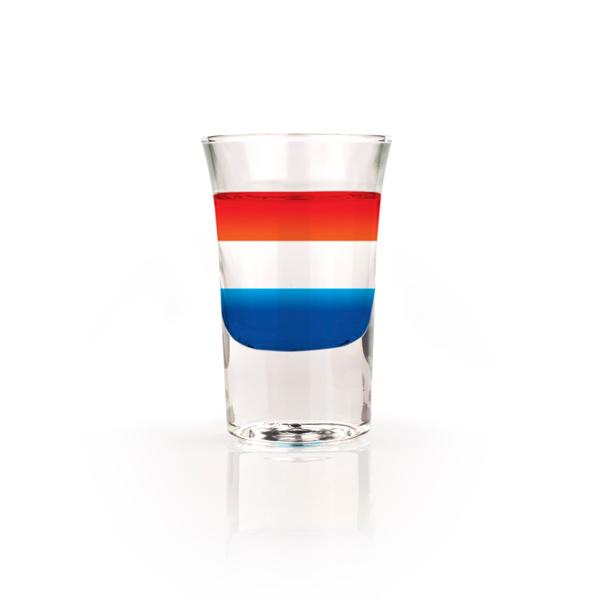 If you're thinking about livening up the boozy offerings at your 4th of July barbecue this weekend, look no further than these creative grown-ups only beverages. From patriotic shots to sweet sippers, there will be something for everyone at your home bar this year.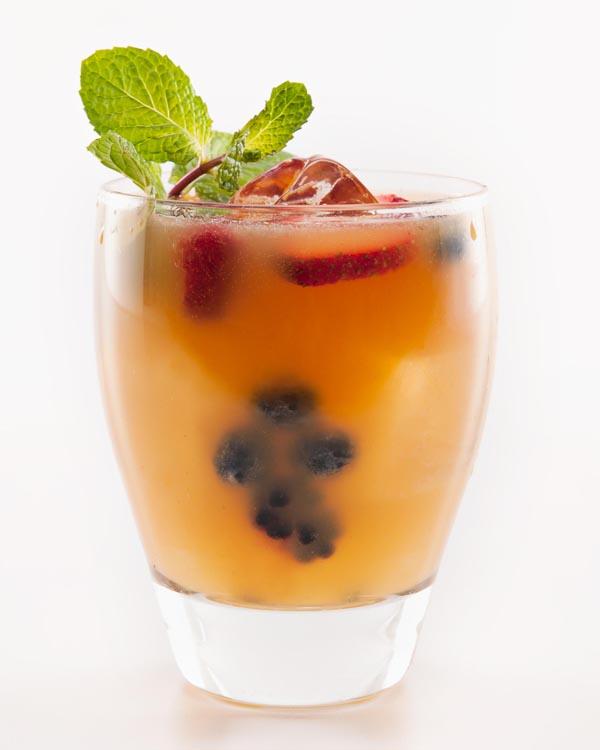 Red, White & Bourbon
created by Chef Lee Anne Wong, serves 2
¼ cup lime juice, freshly squeezed and strained
Article continues below advertisement
¼ cup lemon juice, freshly squeezed and strained
½ cup orange juice, freshly squeezed and strained
4 parts Maker's Mark® Bourbon
1 part simple syrup
4 mint leaves, plus more for garnish
Assorted berries: raspberries, blackberries, blueberries, strawberries
Splash club soda
Combine the juices, Maker's Mark® Bourbon, simple syrup, and mint leaves in a large shaker. Add ice and shake vigorously. Strain into 2 tall glasses over ice and add a splash of soda. Cut berries and mint leaves for garnish. Serve immediately.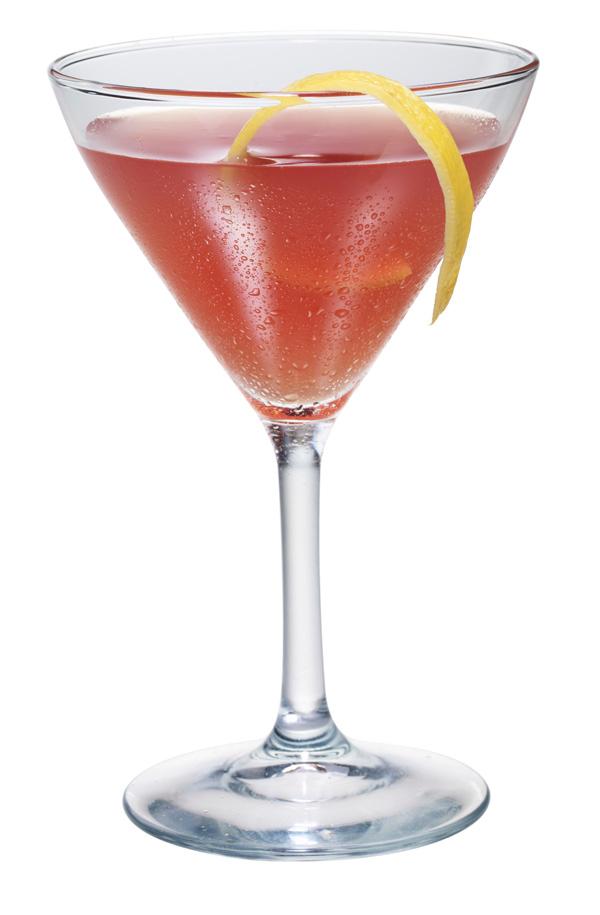 Taste of Freedom
2 oz American Harvest Organic Vodka
1/2oz Le Combier Triple Sec
1/2oz Fresh Lemon Juice
1/4oz Grenadine
Combine all ingredients in a shaker and add ice. Shake well and strain into the chilled glass. Garnish with the lemon twist.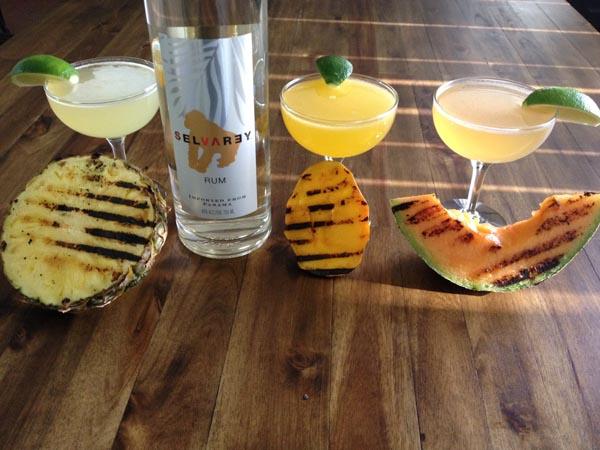 Grilled Fruit Daiquiri
2-3 Pieces of Grilled Fruit (Mango, Pineapple, or Cantaloupe)*
Article continues below advertisement
2 oz. Selvarey White
1 oz. Simple Syrup
3/4 oz. Fresh Lime Juice
Lime wedge, for garnish
In a mixing vessel, muddle the grilled fruit with the simple syrup and lime juice. Add Selvarey White and ice. Shake vigorously, and fine strain into a coupe glass. Garnish with a lime wedge.
*Grilled Fruit: De-core or de-seed fruit first and cut so as to expose a large area of fruit flesh. Grill, flesh side down, until grill marks are present (about 2 minutes). Cut chunks of fruit from grilled flesh and use to muddle in cocktail.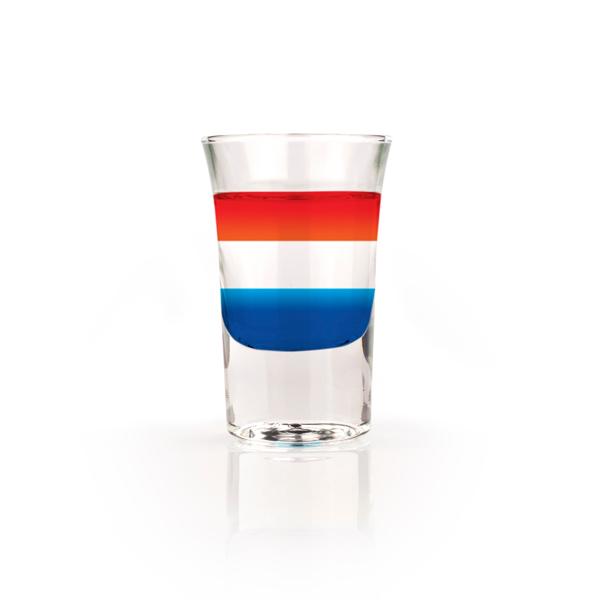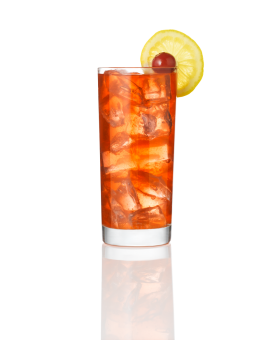 2 GINGERS Cherry Rickey
1.5 parts 2 GINGERS® Irish Whiskey
Juice from 1/4 lemon, freshly squeezed
Article continues below advertisement
1 tsp. maraschino cherry juice
Lemon-lime soda
Combine all non-carbonated ingredients in a shaker and add ice. Shake and strain into a Collins glass. Then, fill the Collins glass with new ice and top with lemon-lime soda or soda water. Garnish with a Maraschino cherry and a round of lemon.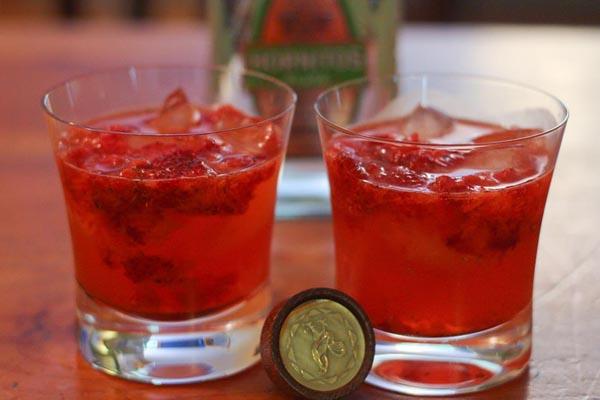 Strawberry Fireworks
3 parts Hornitos® Plata Tequila
Handful of fresh strawberries
Juice from 1 lime
2 teaspoons superfine sugar
Fresh pepper
1 cup club soda
Put strawberries in a small pitcher and mash to your desired consistency. Add juice, club soda, Hornitos® Plata and combine along with 4 good grinds from the pepper mill. Fill 2 glasses halfway with ice and divide drink among glasses.
What do you stock your bar with for summer parties? Tell us in the comments or tweet @OKMagazine.