NEWS
Friend of Jesse James' Alleged Mistress Speaks Out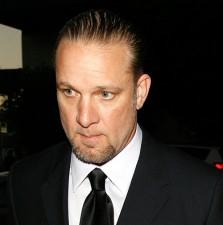 Jesse James' last supposed sexual encounter with alleged mistress Michelle "Bombshell" McGee was at least eight months ago, at the hotel on the historic Queen Mary in Long Beach, according to Michelle's friend and former roommate, Lindsay Sinai.
OK! NEWS: JESSE JAMES — "I DESERVE EVERYTHING THAT IS COMING MY WAY"
Jesse was apparently right when he said in his statement of apology, "I deserve everything bad that is coming my way," because more specifics about his alleged infidelity are still coming in.
Article continues below advertisement
In an exclusive interview with E! News, Lindsay, who says she has never met Jesse, says she heard he hooked up romantically with Michelle only three or four times before their apparent final fling at the Queen Mary Hotel.
Lindsay explained, "He couldn't talk about it and that Sandra was living somewhere else," of what Jesse reportedly told Michelle. "That was a subject that was stayed away from the entire time. There were no specifics."
OK! VIDEO: SANDRA BULLOCK'S HEARTFELT THANK-YOUS TO HER HUSBAND
"Michelle friend-requested Jesse James on MySpace and he started writing her out of the blue," Lindsay said of how their relationship supposedly came about after their initial meeting. "Michelle was like, 'Oh my God, Jesse James is writing me. Oh my God, Jesse James is calling me.' He said he wanted to hang out with her. She ended up driving up to the garage."
Article continues below advertisement
"Right away, he started texting, calling," Lindsay said of when their relationship apparently turned sexual. "It was just an on-and-off thing for quite some time. It wasn't like an ongoing affair, not in a physical sense, the entire time."
Lindsay said the attraction between a man like Jesse and her friend Michelle makes sense to her.
"He's a biker, tattooed bad boy. That's what she likes," Sinai said of her friend, adding, "Him and Sandra — they don't really fit. She's way too good for him."
OK! EXCLUSIVE: SOURCE SAYS SANDRA BULLOCK IS LEAVING HER HUSBAND
However, Lindsay thought Michelle's supposed relationship with Jesse was "casual," saying Jesse asked Michelle for "dirty pictures" a few times, but most texts were "innocent."
"Their relationship was more like a friendship," she said. "Nothing was ever said about a future. Once she did realize Sandra and James were together, there was a lot of regret there."
"She stays inside a lot," Lindsay said of what Michelle is up to now. "She goes to work and goes home and goes to bed early. She's still in San Diego. She's just at home right now letting it all sink in."