NEWS
The One With The Mini 'Friends' Reunion: Jen, Courteney And Lisa Hang At Emmys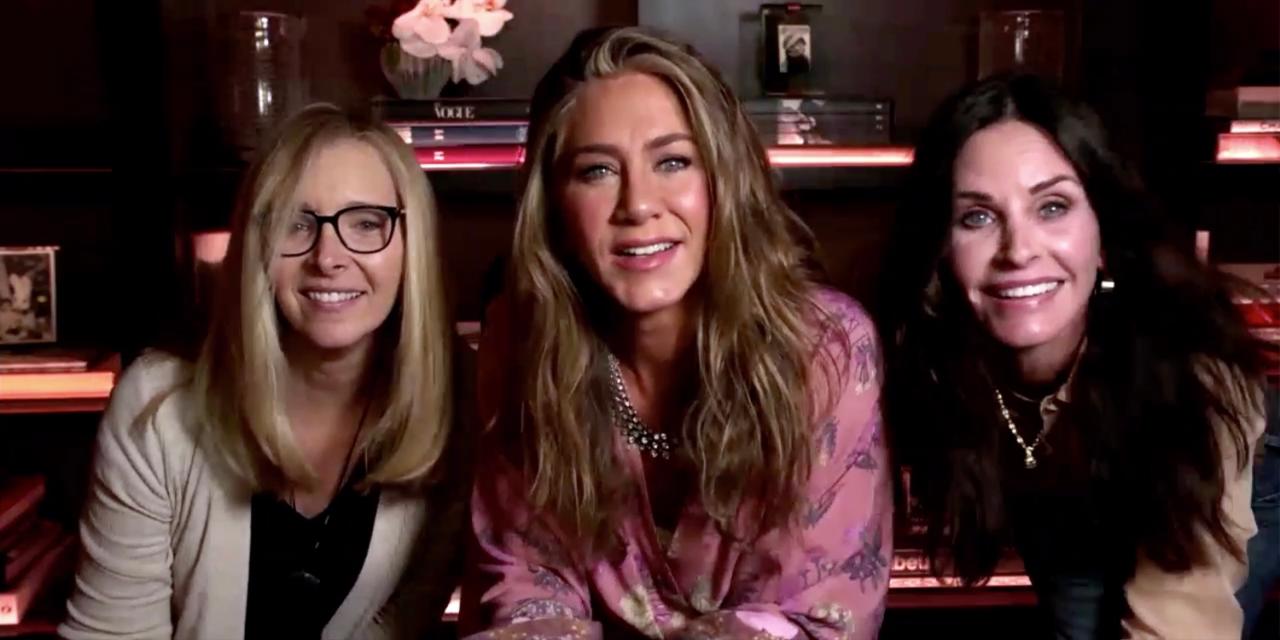 This year, the Emmy Awards were filled with many surprising moments, including a memorable mini Friends reunion.
Jennifer Aniston helped host Jimmy Kimmel present the first award of the night. Kimmel later checked in with her to ensure she had gotten home safely and was ready for her nomination for Outstanding Actress in a Drama Series.
Aniston revealed that she just made it home in time. Seconds later, Courteney Cox showed up, poking her head from the side of the frame.
Article continues below advertisement
"Yeah, where else would I live?" she said with a laugh. After the host suggested she might live with her family, Kudrow said, "Oh, yeah, lots of people live with their families."
The little Friends reunion may have looked a little planned, but it was a sweet and familiar segment in the night. Later, the group headed off for dinner, leaving the show's host baffled.
Of course, fans loved seeing the three women back together. One person wrote, "Could not love this more!" while another echoed, "Best video ever!" A third user added, "EPIC."
Article continues below advertisement
The cast was supposed to film their new project for HBO Max earlier this year, but because of the pandemic, they had to postpone. "I think it's going to be really fun also when we, if we ever get out of quarantine, get to do our reunion show," Aniston told Variety in June.
"Yes, that will be really great," Kudrow added. "I can't wait to do that. I really can't wait to do that. Yeah, we don't know everything about it, we need to say. I think we're meant to be surprised by some things as well."