NEWS
Go, Girl! Zendaya Is The Youngest Actress To Win An Emmy For A Lead In Drama Series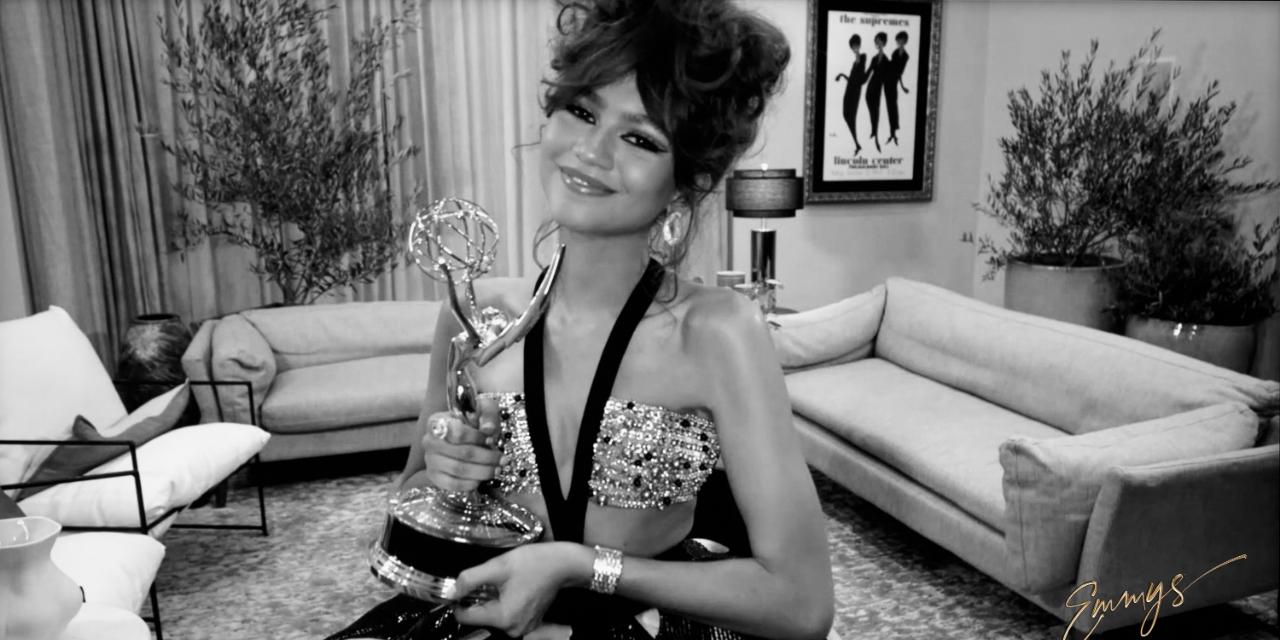 This year's Emmy Awards is nothing short of historic. For the second year in a row, the lead drama actress Emmy sees a fresh face. This time, it's none other than the youngest of the nominees, Zendaya!
Zendaya made history by becoming the youngest leading actress to win an Emmy in a drama series — Euphoria — and she "can't believe it." The actress turned 24 a few weeks ago.
In 2019, Jodie Comer was 26 when she accepted her award. Besides, Zendaya is not just the youngest, but also the second-ever Black woman to win in the drama category — after Viola Davis for How To Get Away With Murder in 2015.
Article continues below advertisement
Article continues below advertisement
"It means so much to me," Zendaya gushed in the virtual pressroom. "Every single woman in that category I obviously admire immensely and their work and everything they continue to do. Just to be mentioned within the category at all was something, and then just to have their support and having them smile and wave at me and stuff like that meant a lot to me. That support really, really fills my heart."
Zendaya also thanked her family, her team and the show's creator Sam Levinson, who wrote the series based on his own battle with drug addiction.
CELEBRITY VIRGOS! BEYONCÉ, NICK JONAS, ZENDAYA & MORE
"I'm so grateful for Rue. I'm so grateful that you trusted me with your story," she told Levinson, adding that he's her family.
"I know this feels like a really weird time to be celebrating," she continued. "But I just want to say that there is hope in the young people out there. I know that our TV show doesn't always feel like a great example of that, but there is hope in the young people. And I just want to say to all my peers out there doing the work in the streets, I see you, I admire you, I thank you."