NEWS
Gabby Douglas Reveals Family's Financial Struggles: "We Were Homeless"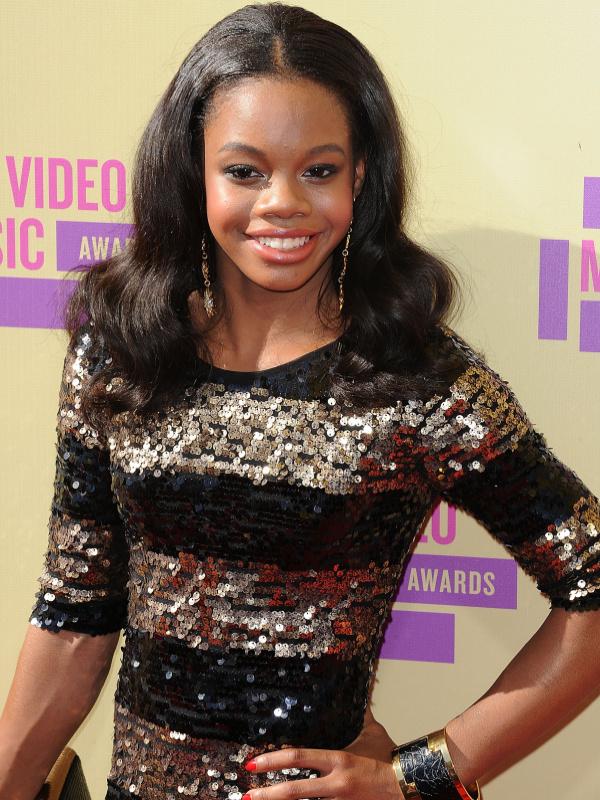 Before striking gold at the London Olympics (twice!), Gabby Douglas overcame massive obstacles, including being homeless at one point.
"It wasn't easy. I went through a lot of difficulties and struggles and money problems," the gymnast recalls to Wendy Williams. "We were homeless."
OK! NEWS: RED CARPET CONFIDENTIAL: OLYMPIC GYMNAST GABBY DOUGLAS READY FOR REALITY TV
In her new memoir Grace, Gold, and Glory: My Leap of Faith, the 16-year-old also discusses her strained relationship with her father, who at times did not pay child support. "He wasn't really in the picture. He wasn't really there for me but I hope when he reads my book, he can relate to how I felt and hopefully we'll build a stronger and better relationship in the future."
Article continues below advertisement
Despite being estranged, Gabby's father attended the Olympics and proudly waved an American flag in support of his daughter. "I was kind of shocked because I hadn't seen him in so long," she says. "For him to show up at trials was just mind-blowing."
OK! NEWS: GABBY DOUGLAS TELLS VANITY FAIR TEAMMATES BEFORE THE FIERCE FIVE CALLED HER "SLAVE"
Given her overwhelming success in London, is Gabby up for competing for a spot on the 2016 Olympic team? "I am going to Rio!" she confidently announces--and bringing Wendy along with her? Check out video of Gabby teaching the talk show host how to conquer the balance beam.