NEWS
George Clooney's Neighbors Are 'Not Happy' With His 18-Month Multimillion-Dollar Renovation Plan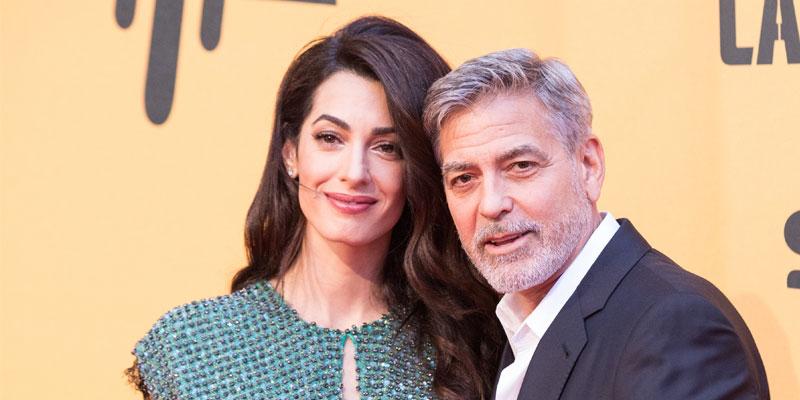 George Clooney's neighbors are "not happy" with the two-time Oscar winner as he works to complete his 18-month multimillion-dollar renovation plan on his home in Studio City, California.
With six-months of renovations left to go, the newly remodeled home will include three new buildings: one of them being a "proposed play cottage" for three-year-old twins, Ella and Alexandra, whom he shares with his wife, Amal, 42. The couple tied the knot in 2014 and welcomed their daughters in 2017.
Article continues below advertisement
One local resident explained to The Sun that "some of the neighbors are upset about the noise" and "there are too many trucks coming early in the morning." The trucks park all over the street, including in front of people's homes, which is "annoying," the source told the outlet.
WILL ARNETT'S DUMPING CRIB: $11 MILLION BACHELOR PAD UP FOR SALE
Between the cement mixer trucks "coming and going" and the constant noise, "people are not too happy about the situation and are looking forward to the project being finished."
Part of the 59-year-old's renovation plans include adding a cable railroad, exterior pizza oven, and a water fountain to his humble abode. The actor also plans to add a new steel staircase extending the property deck, and revising the windows, according to planning documents.
Clooney purchased the 7,354-square-foot villa — which includes six-bedrooms — for $2.2 million from Fleetwood Mac singer Stevie Nicks when his career began taking off in 1995. Six of his permits were granted in July 2019 by the Los Angeles Department of Building and Safety, and the other two were granted on December 27, 2019.
Article continues below advertisement
JOHN LEGEND AND CHRISSY TEIGEN LIST THEIR BEVERLY HILLS HOME AT $23.95 MILLION!
The exterior renovations will reportedly cost over $1 million and the Ocean's Eleven actor has already spent over $33,000 on building permits alone. Besides his large estates in California and England, the silver fox also owns property in Manhattan and Lake Como, Italy.
When word got around that Clooney would be renovating his former Bachelor Pad in February, neighbors began to suspect he would be moving back to the U.S. to pursue a political career after living in England for several years.
"My guess is that he wants to run for mayor of Los Angeles when current mayor Eric Garcetti's term ends," one close homeowner stated. "George held a fundraiser for Barack Obama on the tennis court here and another for Hillary Clinton where it was $1,000 a plate. He's big in the Democratic Party."
The staunch democrat had previously hosted fundraisers for Obama and Clinton in the past at his Studio City
home. The ER alum also hosted a virtual fundraiser for presidential candidate Joe Biden, which raised over $7 million for the Democratic National Convention.
With six months to go, the multimillion-dollar renovation is sure to be worth the wait!