NEWS
George Clooney Reveals Why Ryan Gosling Was MIA at the 2012 Golden Globe Awards!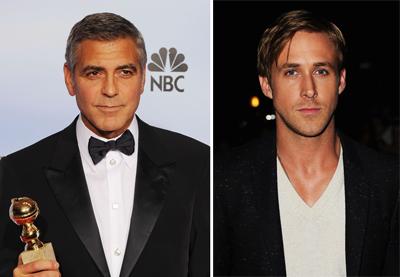 Article continues below advertisement
He "is in Thailand or something," George said in the press room of his category competitor. "And you know what you do in Thailand....
"He's working, I think, in Thailand," George added. "He wrote me a nice letter, an email, this morning. You know, he's gotta work, he's gotta earn a living, he's a struggling actor." Yeah, really struggling!
Ryan's rep revealed earlier in the day that he was "working out of the country," presumably on his new film, Only God Forgives, a mixed martial arts movie set in Bangkok, which Ryan has been training for over the past few months.