NEWS
George Clooney's Prank on Walter Cronkite: "He Jumped in the Lake"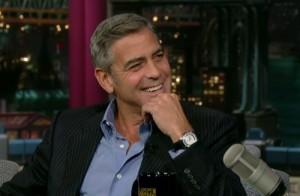 Article continues below advertisement
The handsome actor shared a story on the Late Show With David Letterman last night about prank he pulled on a then-90-year-old Walter — that resulted in him jumping in the lake!
"We did one of those things where he said, 'Do we dress for dinner?' and, of course, we don't, and I said, 'Yes' and there's about 15 of us. So he came out in a navy jacket and captain's hat and we were all in robes at the table. He said something that I'm actually not allowed to repeat on television."