NEWS
Gerard Depardieu Relieves Himself In Front of Airplane Passengers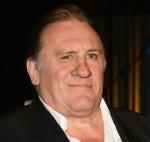 Want to be grossed out? After the cabin crew on an Air France flight refused to let passenger Gerard Depardieu use the bathroom, how shall we put this? The Green Card actor made a statement. Check that, a bold statement. He urinated on the plane right there in front of other passengers!
OK! VIDEO: JOHN TRAVOLTA'S AIRPLANE SAFETY VIDEO UPSETS QANTAS CREW?
As reported by The New York Post, the flight was delayed from Paris to Dublin last night and although he wanted to be let out of his seat, he didn't get his way.
Article continues below advertisement
According to a passenger, he stated, "Je veux pisser, je veux pisser." The source continued, "Then the attendant said, 'I'm sorry, you'll have to wait fifteen minutes, when we'll be in flight. The toilets are locked'."
OK! NEWS: JET BLUE GUY GETTING OWN REALITY SHOW?
At that point the French actor indicated he simply could not wait any longer. He proceeded to unzip his pants and urinated right then and there on the carpeting! The passenger added, "You could tell he'd been drinking."
Well, the plane was forced to return to the gate and delayed yet again as the ground crew cleaned up his mess. In a statement on TV, the airline confirmed the incident occurred but did not indicate of actions would be taken against the actor.