NEWS
Jet Blue Guy Getting Own Reality Show?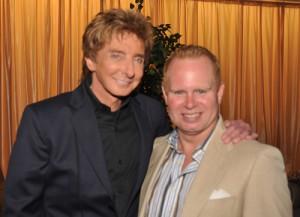 First a picture with Barry Manilow and now a reality TV show? Looks like the way to superstardom is quitting your job. Well at least for former Jet Blue flight attendant Steven Slater — whose stunt out of the emergency airplane chute last week has launched him to notoriety. According to TMZ, Slater has a reality show offer to consider. So what could he be hosting? TMZ reports that Stone Entertainment, popular reality TV show house, is pursuing Slater to host a show "in which various disgruntled workers quit their jobs in extravagant ways."
Article continues below advertisement
Since his stunt, the former flight attendant has become a hero to many.
OK! NEWS: BARRY MANILOW GET'S ROASTED
He attended Barry's one night only Symphony show with the New York Pops at Caesars Boardwalk Hall in Atlantic City this weekend and it looks like he is a fanilow!
Even if you revere Slater's drastic career move, would you watch such a reality show?
Watch the clip below to relive his stunt!