NEWS
Giada on Rachael Ray: No Feud Here!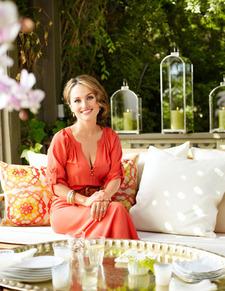 So what if they're both hugely popular Food Network stars? That doesn't mean that Giada De Laurentiis and Rachael Ray have any kind of heated rivalry going on.
"Do we hang out all the time? No. Are we best friends? No," admits Giada in Redbook's June issue, on stands May 18. "But if you're not best friends, people assume that you hate each other. "
Giada goes on to say that the two foodies find the gossip funny.
Article continues below advertisement
"We laugh about it," she reveals. "We do these festivals together, and she'll say to me, 'Oh, we'd better take a picture together and smile, because if we don't, God only knows what's going to get written about us.' She's a lovely person."