NEWS
Giuliana Rancic on Her Decision to Return to Work: "I Felt Like 200% Better"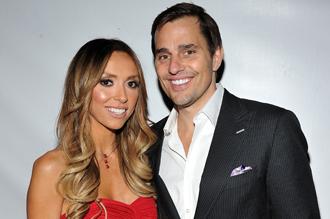 It was announced today that Giuliana and Bill is slated to return to the airwaves April 2 on the Style network. We have followed Giuliana and Bill Rancic through a lot of ups and downs, and this season promises to be more revealing then ever before!
In a press release Giuliana said, "In 2011, we faced our scariest obstacle yet when I was diagnosed with breast cancer, but as we start 2012, I am focused on living in the present. Bill and I look forward to this new year of opportunity and good health and can't wait to once again share our journey with the Style viewers."
Article continues below advertisement
"He said unless something happens over the weekend, horrible and if you're feeling good on Tuesday. Go. On Tuesday, I felt like 200% better. Unbelievable. So that was it, I felt good that morning and I went. And work was amazing. E! was like take all the time you want, we love you so much, we're waiting for you with open arms."
OK! NEWS: GIULIANA RANCIC RETURNS TO WORK AFTER DOUBLE MASTECTOMY
Bill said, "The doctor encouraged it."
Giuliana is also executive producing and starring in PSAs for Style geared to educated viewers on breast cancer awareness, which are set to kick off in April, too.