NEWS
GMA's Robin Roberts Preps For Surgery and Says "My Body Is So Weak But Not My Mind"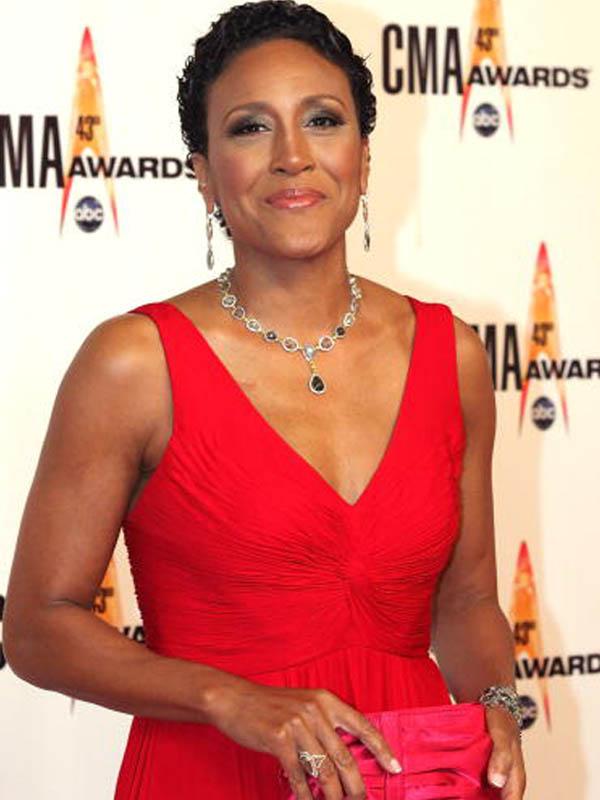 Good Morning America's Robin Roberts is scheduled to undergo bone marrow surgery on Thursday, and the 51-year-old is keeping a positive outlook as she struggles the with the daily doses of chemo treatments as well as the emotional toll of the awful ordeal.
OK! GALLERY: EVA LONGORIA DROPS BY GOOD MORNING AMERICA IN NYC
Today she wrote on her blog, "Last Sunday to lift my spirits I threw a little party at my apartment for my "GMA" family. The next morning I walked through the hospital doors, with my guardian angels -- mom & dad -- back together and blazing a trail ahead of me.
Article continues below advertisement
"The start of last week went well but the daily chemo/treatment caught up to me by the weekend. My body is so weak but not my mind. YOU give me the courage to keep going. So today is my last day of chemo...Wednesday is called a day of rest, yay, right! The transplant is scheduled for Thursday morning. Bless you & Onward!"
OK! GALLERY: CHRIS BROWN'S GMA OUTBURST — SMASHES WINDOW & LEAVES SET SHIRTLESS
In June, Robin revealed she has myelodysplastic syndrome, a rare blood disorder. It's believed she contracted the condition due to treatment she received for breast cancer five years ago. Her sister Sally is the donor of the transplant and Robin said, when a bone marrow transplant is done, you "don't have an immune system for a while and you're very susceptible to infection."
Good luck Robin! We're wishing you the best.