NEWS
Go Green This Holiday Season With Eco Expert Danny Seo's Tips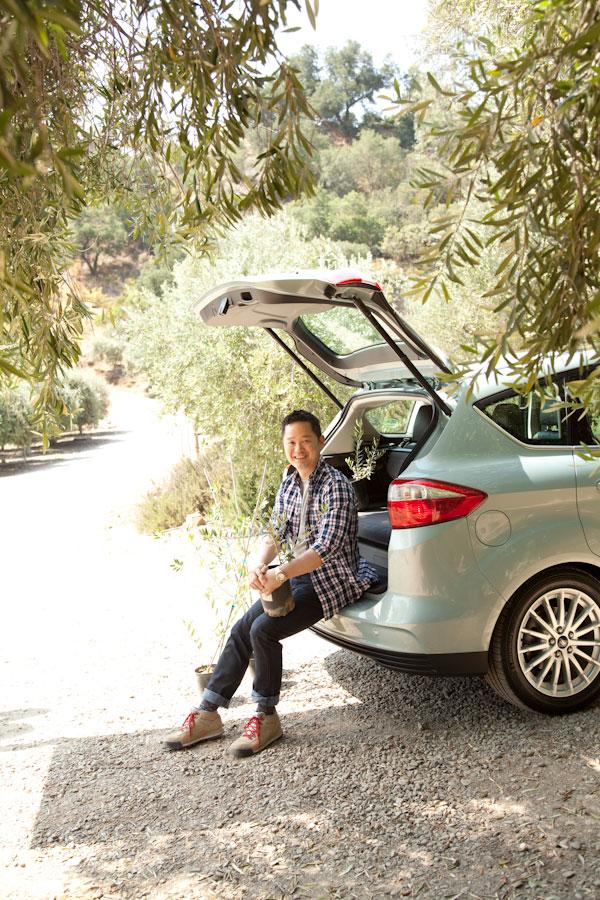 Ford teamed up with eco-elf Danny Seo this holiday season to offer environmentally-friendly gift-giving ideas, as well as alternatives to wasteful wrapping paper and energy-sucking tree trimmings. Take note of his sustainable living tips below!
1. Gift Wrap With Trash
VHS tapes are obsolete, but many people have these tapes stashed around the house. Use the shiny black tape inside instead of ribbon to wrap gifts. The black tape coordinates with any color of wrapping paper, plus you can make fancy curly ribbons with scissors.
Article continues below advertisement
2. Make Upcycled Ornaments
Old cardboard boxes look just like gingerbread, so why not make faux gingerbread ornaments? Cut out silhouettes like cookies, and "frost" them with white T-shirt puffy paint. Everyone loves this project, and you can save your ornaments year after year.
Budget-Friendly Holiday Tips That Are Eco-Friendly Too!
3. Think Edible
Raid the organic fruit section and pick beautiful produce to share as a curated edible gift. Choose uncommon and in-season fruits, then present the gift in biodegradable cellophane wrapped with a bow.
4. Give Live Gifts That Will Actually Live
A live plant is something people can enjoy year-round, but many people don't naturally have a green thumb. So if you
want to give your holiday host a thank you plant, choose one that requires little to no upkeep, like flowering succulents or
colorful cacti.
5. Don't Just Wear Your Tie
Dress up your home for your next holiday party with a necktie wreath. Using a metal wreath frame, wrap the necktie completely around it and pin it into place, then repeat until covered. For a New Year's bash, go with a gold theme, but for Thanksgiving, opt for fall colors like yellow and red.
Article continues below advertisement
Nature-Friendly Stars Share Their Best Tips for the Living Green
6. Do It the Green Way
During the holidays, choosing a fuel-efficient vehicle that fits your needs is key. That's why Ford offers power of choice—whether you are an urbanite who can charge up your Focus Electric between stops, or you drive a mix of highway and city in a Ford hybrid. For me, it is the Ford C-MAX Energi plug-in hybrid—getting me more than 100 MPGe. Can you believe I can make it the entire holiday season without filling up my tank?
7. Unplug and Charge Up
To save money and be energy efficient, use applications that tell you the best time to charge items based on electricity rates. I like Irecycle, which has over 1,600,000 ways to recycle over 350 things...wherever you live.
8. Buy a Real Tree
When you go with a real tree, later replant it to live on well beyond the holiday. Use LED lights to decorate. No better way to "Deck the Halls" than with lights that use a fraction of the energy of conventional lights—and LED lights last longer, so they will brighten your holidays for years to come.
What do you think of Danny's tips? Will you be going green this season? Comment below or tweet us @OKMagazine!