NEWS
Good News, Ryan Gosling! MPAA Grants 'Blue Valentine' an R Rating!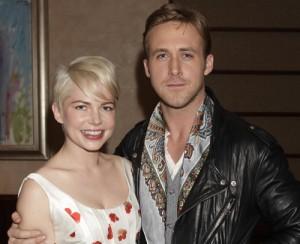 Ryan Gosling was extremely upset that his film, Blue Valentine, was given an NC-17 rating for a graphic sex scene when Black Swan, which features a similar scene was given an R rating. Well, his complaint's have been heard and now the NC-17 rating has been overturned!
OK! GALLERY: RYAN GOSLING & MICHELLE WILLIAMS HOLD TIGHT
Deadline exclusively reports that the MPAA has overturned the NC-17 rating on the Derek Cianfrance-directed film, Blue Valentine.
Article continues below advertisement
Harvey Weinstein reportedly personally argued his position on the NC-17 rating in a hearing today and the film has now been given an R rating!
The appeal board's decision was reportedly unanimous.
OK! NEWS: RYAN GOSLING — WHY IS BLUE VALENTINE NC-17 WHEN BLACK SWAN IS R?
What does this mean for the film? Let Ryan, who's been very outspoken on his anger towards the NC-17 it initially received, explain.
"A lot of people think, 'What's the big deal if it's NC-17, the kids under 17 can't see it,' but that's not true," Ryan recently explained. "What it really means is it can't play in a major theater chain and you can't have ads for the film on television."
But now with an R rating, none of that is a problem and more of his fans can see the film! And Black Swan just got some more competition!