NEWS
Gotta See It GIF of the Day: The Royal Baby Masters The Royal Wave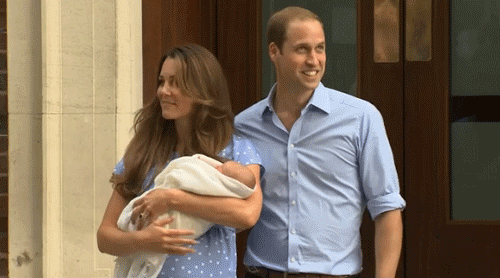 This amazing GIF is making the rounds today, following the birth of the Royal Baby. And while we can't tell you its origin, we CAN tell you these three things:
1.) Kate looks incredible
2.) The Royal Baby is waving
3.) THE ROYAL BABY IS WAVING!
Photos: See the Royal Baby Up Close!
As I mentioned, the Royal Baby is waving, which effectively makes him the smartest baby known to man. Can you even wrap your head around the fine motor skills he's already mastered? Let's just gaze upon him and bow down to him and talk in wittle baby noises to him, shall we?
Article continues below advertisement
Did you see any amazing Royal GIFs today? Share them in the comments below or tweet us @OKMagazine.