NEWS
OK! Exclusive: Grace Gealey Reveals Why She Wanted To Play Anika Calhoun On Empire And How She's Inspiring Young Girls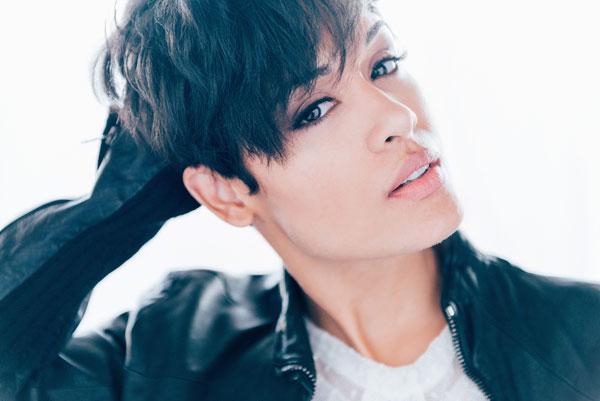 A lot has changed for Grace Gealey since her early days growing up in the Cayman Islands, but the actress still credits her time at her home in the western Caribbean Sea as vital to her current success.
OK! EXCLUSIVE: Serayah McNeill Shares Empire Season Finale Secrets, Why She Supports Jussie Smollett Coming Out And How Beyoncé Inspired Tiana
"As a child, I was always interested in drama and performance," Gealey told OKMagazine.com. "I didn't know it as 'acting' at the time, I just knew that I loved to express myself through various mediums of art. Singing and dancing were huge ones for me to begin with as well." Describing it as a "simple way of life," her childhood of exploring nature, playing sports and spending hours at the beach is quite the contrast from the life she now lives as the star of one of TV's biggest hits in years -- Fox's record-breaking series Empire.
Article continues below advertisement
On the show, Gealey plays Anika Calhoun, the love interest of Terrence Howard's character, Lucious Lyon, and the nemesis of Taraji P. Henson's character, Cookie. The show's pilot season was filmed back in 2014. However, when it finally debuted on Jan. 7., the series turned out to be more than worth the wait. Viewers steadily grew with every episode. And by the end of the show's fifth episode, it had successfully crushed a 23-year-old ratings record as the first primetime scripted series since at least 1991 to increase its overall viewership during its first five showings.
Article continues below advertisement
Gealey and several other TV and film actresses helped launch the organization's new musical and film program called Saving Our Cinderellas, which focuses on advising and encouraging young girls and women who have a passion for the performance arts. And ahead of her Saving Our Cinderellas mentoring event for young girls on Mar. 27 at the Boys & Girls Club of East Los Angeles, Gealey spoke with OKMagazine.com about what attracted her to her Empire role, what TV shows she's obsessed with and why she feels it's her duty to encourage and inspire young women.
OK!: Some people may not know that you have some theatre experience. Can you talk a little about that?
Grace Gealey: I obtained my B.A. in Theatre Arts from the University of South Florida and then my M.F.A in acting from the University of California-Irvine. After that I worked regionally doing theatre for about 4 years until booking Empire.
OK!: What drew you to the role of Anika Calhoun?
Gealey: I loved how powerful and strong she was. She didn't show all of her cards at once but the moments of revealing the innermost parts of herself in various scenarios were so interesting. She was multidimensional and seemed quite impervious to a lot, except for the most intense moments. I was, and still am, interested in going deeper with her and her journey.
Article continues below advertisement
OK!: What's your take on the increase in lead roles for black women on primetime TV, such as How to Get Away with Murder, Scandal and yes, Empire?
Gealey: I love it. Having racially diverse casts on television is a more accurate depiction of the demographic of the world we live in. This shouldn't be a shock or a wonder in the least.
OK!: Do you have any other TV shows that you're obsessed with?
Gealey: How to Get Away with Murder, Orange is the New Black, House of Cards and Scandal. I'm catching up on my Black-ish too!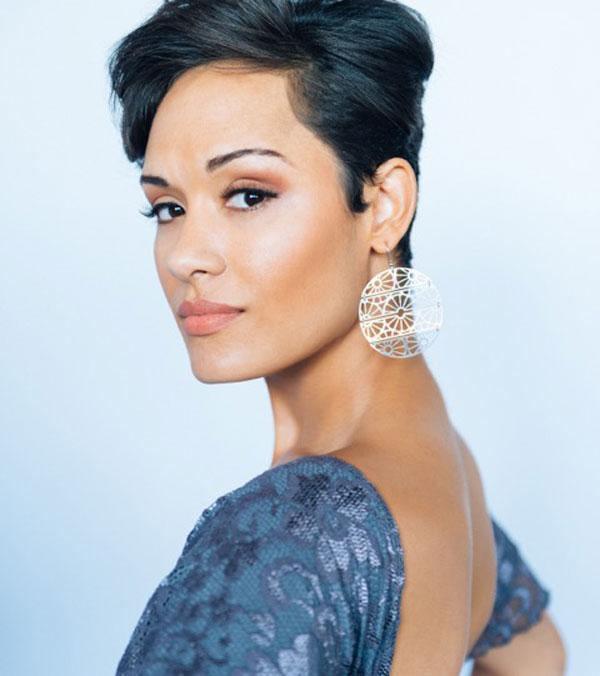 OK!: How did you become involved with Saving Our Daughters, and why did you want to be part of their new Saving Our Cinderellas program?
Gealey: Saving Our Daughters is a movement centered around raising awareness and empowering young women to stand against bullying. They reached out to me to become one of the ambassadors for the program and I was ecstatic to accept. The Saving Our Cinderellas program is a facet of Saving Our Daughters which is more specifically geared towards using music, theatre, film and television as a means to help build self-esteem in our girls by developing programs that allow them to discover, explore and express their individuality using the arts.
Article continues below advertisement
OK!: Why was it important for you to speak with children interested in arts during the Saving Our Cinderellas mentoring event on Mar. 27?
Gealey: Connecting with people in person is so important. To look in the eyes of our girls and let them know that you really do support them transcends the impersonal connection of technology. This is not something to just tweet about; this is something to be about. To marry that with my love for the arts is just a gift.
OK!: What do you hope the students will gain through the special program?
Gealey: Self-love, self-esteem, self-confidence, self-awareness, self-understanding and self-celebration!
What was your favorite scene with Anika in it during Empire's first season? Tweet us @OKMagazine or let us know in the comments section below.