NEWS
'Grease' Co-Stars Olivia Newton-John and John Travolta Re-Unite for Christmas Album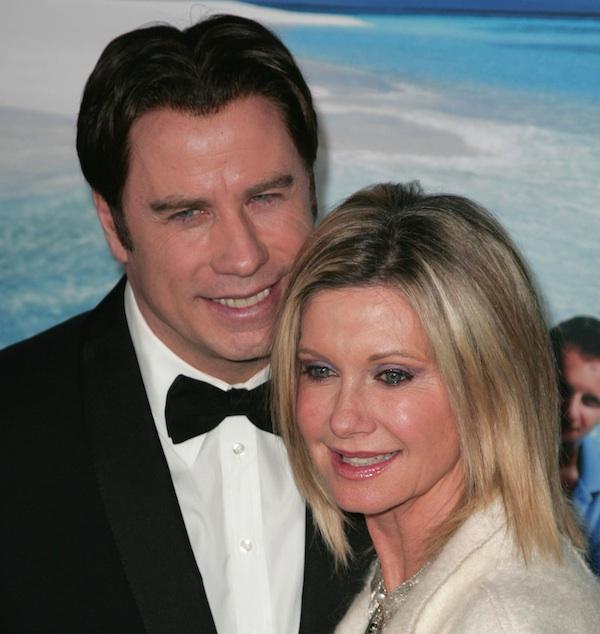 How cute is this? Grease stars Olivia Newton-John and John Travolta are re-uniting in the name of music!
The former co-stars will sing along on a Christmas album along with some famous voices ranging from Barbra Streisand to Tony Bennett to James Taylor. In addition to famous duets of classical holiday tunes, Olivia and John will sing an original song, "I Think You Might Like It," the long-awaited sequel to the Grease hit single, "You're the One That I Want."
Article continues below advertisement
OK! GALLERY: BILL COSBY GETS DOWN AT THE TV LAND AWARDS IN NYC
Actually, the idea was spawned from a single text message. According to USA Today, Olivia sent her pal a text over the holidays last year and mentioned their smash hit became the best-selling duet in pop music history!
John explained, "From the moment we decided to do this, magic happened. Everyone we contacted agreed to do it....I wanted people to be able to play it around the house or in the car during the holidays, and make us part of your celebration."
OK! GALLERY: KELLY RIPA HOSTS THE 10TH ANNUAL TV LAND AWARDS IN NYC
And despite intense schedules and living half-way around the globe, they made it work. Olivia indicated, "John and I have always connected. That's never gone away. When we're together, we have a good laugh and feel bonded to one another. We've been through some amazing experiences together."
Proceeds from their new album will be donated to the Jett Travolta Foundation to fight children's disabilities and to the Olivia newton-John Cancer and Wellness Centre in Melbourne.