NEWS
WATCH NOW The *NSYNC Reunion From The 2013 MTV VMAs That We'll Never Stop Talking About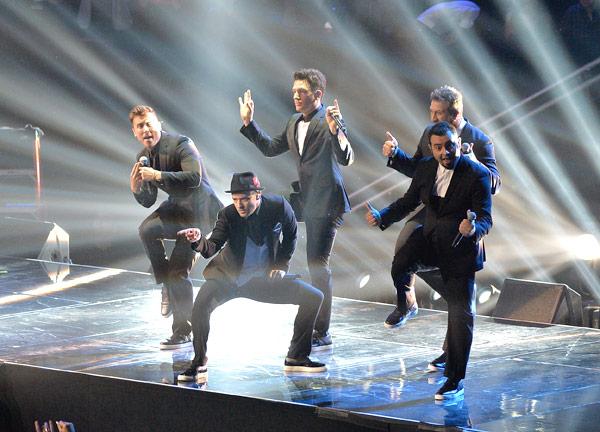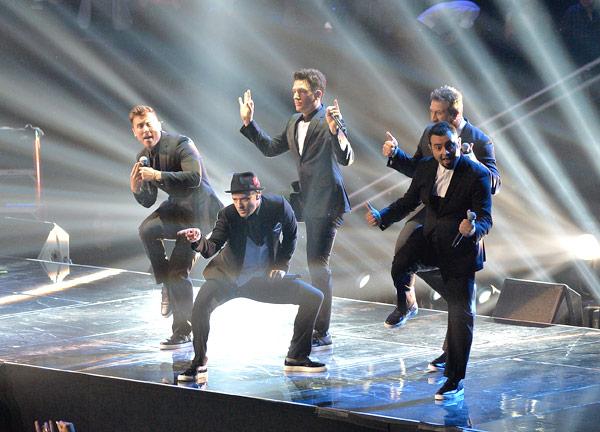 The worst kept secret of the night turned out to be true, with Joey Fatone, Chris Kirkpatrick, JC Chasez and Lance Bass joining tonight's performer (and Video Vanguard recipient) Justin Timberlake on stage. JT did a medley of his best songs, from most recent to least and then back to most recent, with *NSYNC joining him in the middle of the set to sing "Gone," "Girlfriend," "Bye Bye Bye" and more.
MORE ON:
MTV Movie Awards 2013
Article continues below advertisement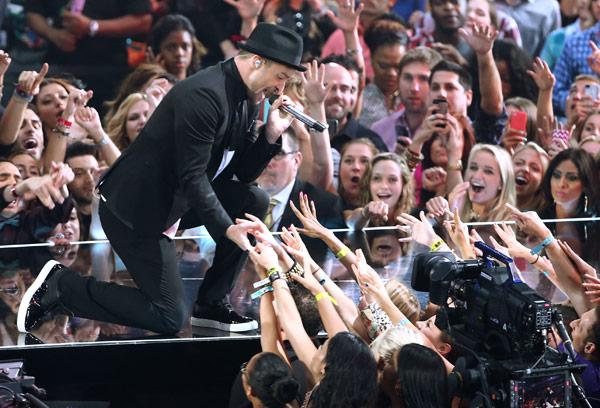 Then, when accepting the award from Jimmy Fallon, Justin said that he wanted to thank "those four guys right there" because half of the moonmen he won was with them. OMG.
Watch the *NSYNC portion of the performance, aka the best part, right here!
Get More:
2013 VMA, Artists.MTV, Music, Justin Timberlake
Photos: Relive the Best VMAs Moments Ever
Was this *NSYNC reunion the best part of the night so far? Do you hope that this means that the guys are releasing new music? #DreamBig, and then tweet us your thoughts @OKMagazine!