NEWS
Gwyneth Paltrow Responsible for Jake Gyllenhaal & Taylor Swift's Romance?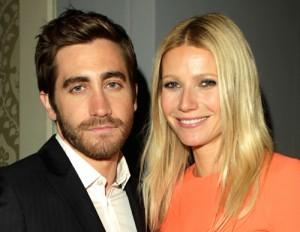 Did Gwyneth Paltrow play cupid for Jake Gyllenhaal and Taylor Swift? USA Today tried to get to the bottom of the rumor that Gwyn helped ignite the Gyllenswift relationship when the publication interviewed the Country Strong star. The Oscar winner did admit that she and hubby Chris Martin hosted a dinner and both Jake and Taylor were in attendance!
"Where is this coming from?" Gwyn asked when she heard the report that the couple hit it off at her London home.
Article continues below advertisement
"I've just known Jake for a long time and he's a great guy," she told USA Today, "and Chris has a friendship with Taylor."
So was that the start of the Gyllenswift romance?
"Well, I'm scared to say," Gwyn revealed. "It's so weird. I wonder how people find out these things. It was a while ago, so I don't know why it would come out today."