NEWS
Gwyneth Paltrow Steps Out of Her NYC Apartment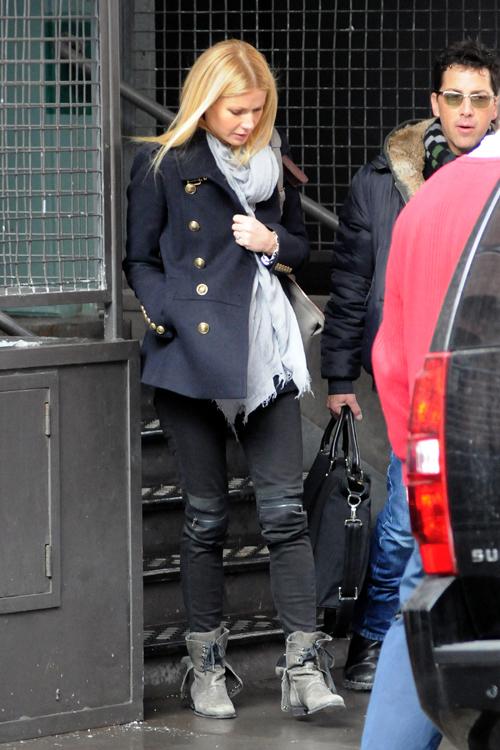 The multi-talented Gwyneth Paltrow was seen Wednesday leaving her NYC apartment looking army chic. Gwyneth has been super busy lately between her hugely successful movie , Country Strong, her appearance on Glee (which she will be reprising!), and being a wife and mom, she has a ton going on! Aside from that, Gwyneth recently appeared on Saturday Night Live with Cee Lo Green to make for an unforgettably hilarious performance.
Article continues below advertisement
OK! VIDEO: GWYNETH PALTROW & CEE LO GREEN ARE UNFORGETTABLE ON SNL
Gwyneth, who has always been known as an amazing actress has recently added singing to her list of talents! Not only was she amazing in Country Strong but became a beloved guest to the hit series Glee! She had such success with her character on the show, she will be reprising her role for two more episodes this spring!
Aside from everything, Gwyneth still keeps time aside for her rocker hubby, Chris Martin, lead in the band Coldplay. Together, the pair has two kids, Apple and Moses.
Do you want to see Gwyneth continue with her singing career? We do!