NEWS
Happy 21st Birthday, Taylor Swift!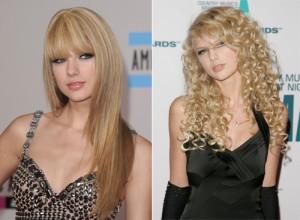 Today may mark the end of Taylor Swift and Jake Gyllenhaal's coffee dates because they can now move on to having some cocktails together! Taylor turns 21 today! In just the past few years we've already been seeing this country cutie grow up into a talented and gorgeous star. Take a look at 21 of Taylor's signature dresses in celebration of her 21st birthday in the gallery!
OK! NEWS: TAYLOR SWIFT & JAKE GYLLENHAAL KEEP UP THE COFFEE DATES
Article continues below advertisement
We hope Jake is helping Taylor celebrate her 21st the right way!
Back in October, Taylor spoke with MTV News about how she wanted to celebrate her big birthday.
"The plans for the 21st birthday probably are going to be winter-themed," she said. "I love winter. I love Christmas."
OK! NEWS: WAS TAYLOR SWIFT & JAKE GYLLENHAAL'S PAPARAZZI COP CALL WARRANTED?
"When I was a little kid and I was growing up, they'd always have a Santa Claus guy show up and take everybody's wishes or what they wanted for Christmas," Taylor explained. "I'm not gonna do that, but there'll definitely be lots of Christmas-themed things."
Does that mean she'll be drinking some spiked eggnog?
"Well, you know, legally, I could," she admitted.
Either way, Happy 21st Birthday, Taylor!