NEWS
Happy Birthday, Dianna Agron! Why We Need More Quinn on 'Glee'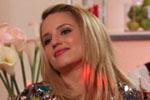 Happy 27th birthday to Quinn Fabray! We mean Dianna Agron. Whoops. As a birthday present to Dianna, we think Ryan Murphy should give her more screen time on Glee season 4. That girl is just way too pretty/talented/amazing to barely have a storyline on the show anymore.
Photos: Quinn on Glee And More TV Teen Pregnancies
Read on for why we (and some of Dianna's biggest fans!) think Quinn should have more time on the show nowadays. Then tell us if you agree with us in the comments below!
Article continues below advertisement
Photos: Storylines We Want To See on Glee Season 5 and 6
1. She's the best mean girl there is. No offense to Kitty, the Quinn wannabe, but nobody can outwit or out-mean Queen Cheerio. Her one-liners were always the best on the show (well, next to Brittany's, who always trumps everything) and we just need that back in our lives pronto.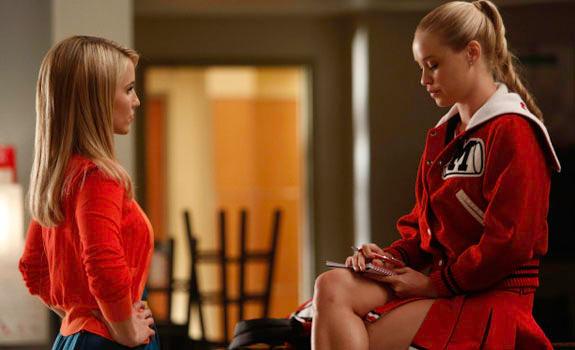 2. She's the show's most diverse character. One of Dianna's biggest fans, Nadia, who runs the Twitter fan club @LiveLoveDianna, told us that she wants to see Quinn back on Glee as either a mom in Lima or with Rachel and Kurt in New York. She said:
"Quinn is such a diverse character. She went from mean girl to being a true part of the glee club. I would love to see her in New York with Rachel and Santana, and see her more with Beth. She'd be an amazing mom."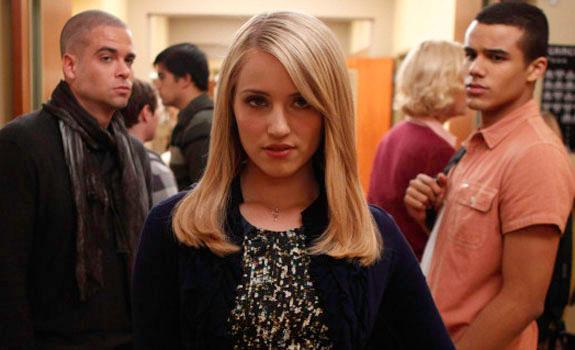 OK! News: Dianna Agron Dyes Her Hair Red!
3. She's a believeable part-time lesbian. Remember at Will and Emma's wedding (they never got married but technically the wedding still happened) where Kurt and Blaine hooked up, Finn and Rachel hooked up and Quinn and Santana hooked up? That was a weird short-lived drunken one-night stand for the last two, but it weirdly made us happy.
Article continues below advertisement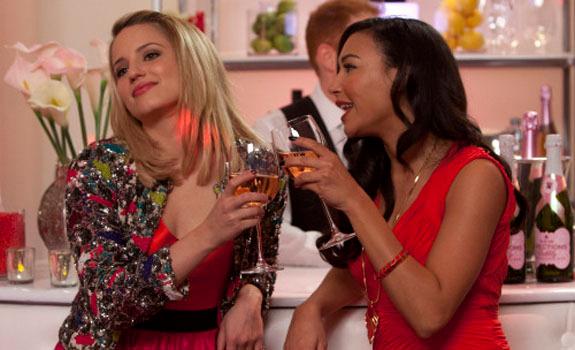 Photos: TV Couples Who Are Dating In Real Life
4. We need to find out what's going to happen with her storyline. Renee, who runs Dianna fan site, Dianna Agron Online, thinks we need more Quinn because there's still so much of her story to tell! She said:
"I think we need to see more Quinn on Glee as her story isn't finished yet. There's so much more to tell and I'd love to see how Quinn's doing at Yale, especially after how bad her high school years were. She got pregnant, kicked out of her home, gave her baby up for adoption, got hit by a truck and temporarily paralyzed—and that's not even the half of it!"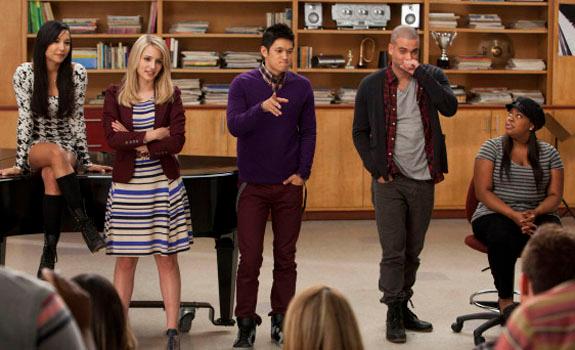 5. She's got an amazing voice. Faith, who runs @DiannaAgronFans on Twitter, wants more Quinn because:
"Quinn makes me believe that tragic heroes can have happy endings. Also, she sings like an angel!"
Touche to that last part. Remember this? And all her million other amazing songs? Miss it.