NEWS
Happy Weekend! Here's What's New on Netflix Now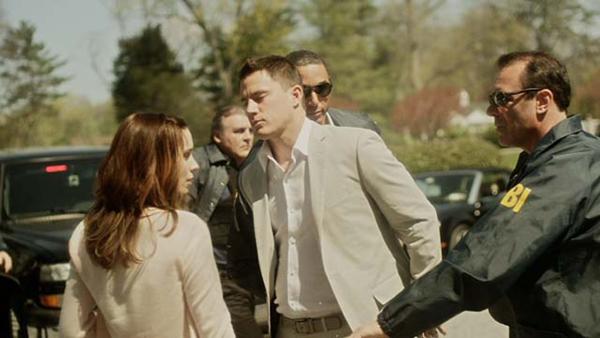 You made it! It's time to hit your couch, watch some TV, and unwind. Lots of new TV shows debuted this week, but hey, maybe you're not in the mood for something new. Maybe you want to watch an old favorite! If that is the case, please check out the following list of new titles streaming on Netflix now.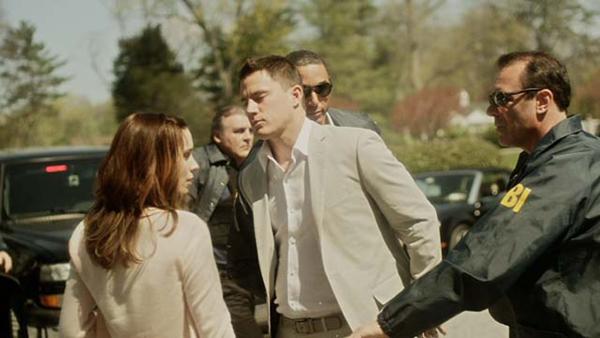 Spiral: Season 4
This gritty crime drama set in the dark underbelly of Paris follows police captain Laure Berthaud, her two lieutenants, a judge, a prosecutor and a lawyer as they investigate and prosecute crimes.
Article continues below advertisement
Bob Saget: That's What I'm Talkin' About
In "That's What I'm Talking About," Bob Saget takes to the stage with a song in his heart. A filthy, filthy song to be exact. He lets loose and embraces the dark side, and you'll thank him for it. He tells his favorite dirty jokes, and tells stories of his dad, the guy who made him like this. He also pulls out a guitar for some songs that they probably won't be playing on "Full House," but will make you roll in the aisles.
Along Came Polly
After his wife dumps him on their honeymoon for their scuba-diving instructor, uptight Reuben reconnects with Polly, an irreverent childhood friend who teaches him to live life on the edge.
OK! News: Watch the trailer for MTV's wild new Miley Cyrus documentary.
Call the Midwife: Season Two
Set in the 1950s, this period drama based on the memoirs of Jennifer Worth follows new midwife Jenny Lee and the other midwives and nuns working in a nursing convent in an impoverished section of London's East End.
Article continues below advertisement
I Don't Know How She Does It
In this affable yuppie comedy, Kate Reddy is a successful executive, wife and mom whose personal and professional lives hang in precarious balance. When Kate takes on a new job challenge, she and her brood have some serious prioritizing to do.
Love Actually
Writer-director Richard Curtis's charming treatise on romance and relationships is an all-star ensemble comedy that tells 10 separate (but intertwining) London love stories, leading up to a spirited climax on Christmas Eve.
The Kids Are All Right
Joni and Laser, the children of same-sex parents Nic and Jules, become curious about their sperm-donor dad and set out to make him part of their family unit. But his arrival complicates the household dynamics.
Hank: Five Years from the Brink
Former U.S. Treasury Secretary Henry Paulson tells a story of leadership under pressure and explains how he persuaded banks, Congress and presidential candidates to approve nearly $1 trillion in bailouts, a move even he found morally reprehensible.
Article continues below advertisement
OK! News: The Mindy Project is back! Read all of our cast interviews here.
Yossi
While driving through a remote part of Israel, a closeted gay doctor crosses paths with a group of soldiers who inspire him to live life in the open. Ohad Knoller reprises the title role in this sequel to Yossi & Jagger.
New Girl
This smart sitcom revolves around Jessica Day, a socially awkward schoolteacher who's still trying to rebound from a recent breakup when she moves in with three single guys, all ready to help her understand the ways of the world.
Side Effects
Emily copes with her depression by taking antidepressant medication. But when her dire state apparently spirals out of control due to her husband's prison release, she turns to a new medication that alters her life forever.
Nine
Film director Guido Contini faces a midlife crisis and struggles to complete his latest movie while juggling relationships with several women -- including his wife, his mistress and his mother -- in this musical based on the Broadway smash.
Article continues below advertisement
OK! News: Sherri Shepherd gives major spoilers for her role on How I Met Your Mother.
Shadow Dancer
Collette, a single mother and career IRA terrorist, is captured after an abortive bombing in London and faces an excruciating ultimatum. She can either turn against her lifelong compatriots or go to prison and be separated forever from her son.
Sherri Shepherd: It's My Time to Talk
Emmy award winning talk show host Sherri Shepherd of ABC's The View returns back to her roots of stand-up comedy and tells everything she's been thinking, but unable to say without being interrupted, in her new Stand Up Comedy special entitled "It's My Time To Talk". Sherri tells all the thoughts going on in her head when she was the "shocker elimination" on Dancing With The Stars as well as the numerous brain farts while doing Hot Topics on The View. With comical precision, Sherri tries to convince herself that she's still a mini-skirt wearing, low cleavage, thigh high boot mama meanwhile her body is screaming, reading glasses, Lipitor & orthotic shoes. Sherri has an edge that lets everyone know that she is a grown woman, while being so likeable, every member of the church wants to follow her on Twitter. Learning that being a newlywed herself presents its own shocking experiences, Sherri is going to tell how to do it all scared.
What are you planning on watching this weekend? Anything you need to catch up on? Tell us in the comments below or tweet us @OKMagazine.