NEWS
OK! Exclusive: Sherri Shepherd Gives Spoilers For Her Role on How I Met Your Mother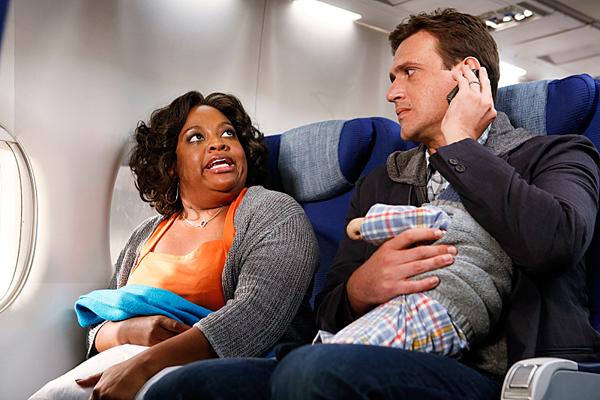 One of the most beloved TV guest stars of all time, Sherri Shepherd, is joining How I Met Your Mother! Just when you couldn't be more excited about the premiere! She told us about her role and how she manages to always be happy.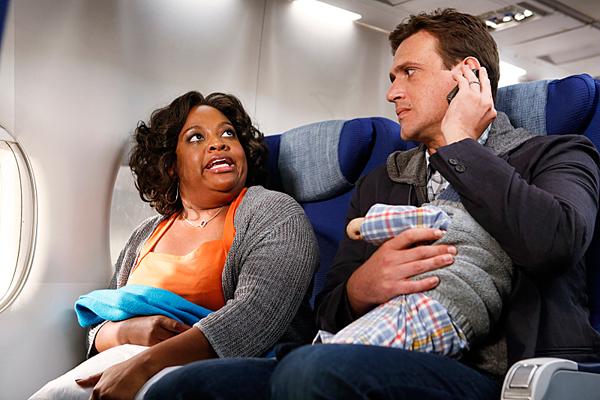 OK!: What can you tell us about your character in the premiere?
Sherri Shepherd: I play Daphne, a woman that meets Jason Segel's character, Marshall, on a plane and we end up getting into a fight and getting thrown off. He has to make a wedding, and we miss our flight and we have to do a road trip together. So I have to teach Marshall to man up, and he teaches me how to be a little bit more sensitive.
Article continues below advertisement
SS: Jason Segel is a nutcase. He is so funny, he is crazy. We laughed a lot. We had a great freaking time.
OK!: Will you get to attend the wedding?
SS: No, but I am still petitioning, girl. I'm like, please let me go to this wedding.
OK!: Can you tell us anything about the pacing of the season?
SS: It's really very cool, because it is a series of flashbacks, and the pacing is fast. Literally, there will be times when we'd be shooting different episodes at one time. And it flips back and forth, flashbacks, future. It was the weirdest thing. I told the people 'Y'all crazy over here'.
Article continues below advertisement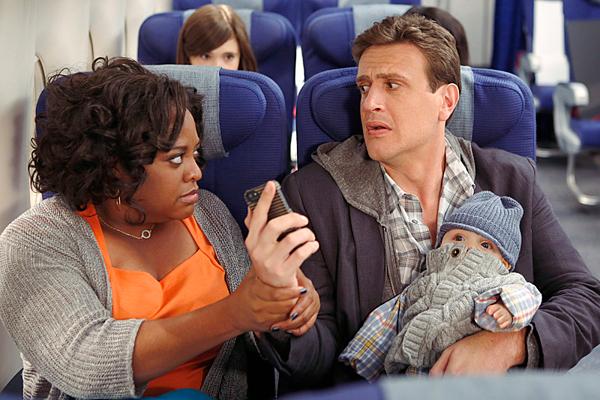 OK!: You have guest-starred on so many shows. Which one stands out as a favorite?
SS: Oh my god. Let me see, I was a recurring on The Jamie Foxx Show way back when. Jamie always kept me laughing. Everybody Loves Raymond was so much fun. I played Sergeant Judy and they were the nicest folks. 30 Rock, I would have to say is one of my favorites because it was just crazy fun on 30 Rock.
OK!: What is it about you, what is the energy that you bring that works so well for TV? Looking over your career you have been in so many TV shows. Why do you think you are such a go-to pick?
SS: I think I have a great sense of humor. I love to make people laugh and sitcoms are like my drug. I love comedy and I''m very bubbly. I'm a great mixture of bubbly and sassy. Like when people say 'who are you in the sitcoms?' I go 'I'm the sassy one!'. I think I am a really good combination of bubbly and sassy and I love doing comedy - I love it - and I think that just comes through.
Article continues below advertisement
OK!: How is the energy different on The View this year with the shake-up?
SS: Change is always hard, because I miss my co-hosts Joy and Elisabeth so darn much. As a matter of fact, I surprised Elisabeth on Fox and Friends. So I really, really miss her. But Jenny brings a lot of fun to the show. She is completely uninhibited, so she says stuff that she shouldn't even be saying, but she says it because she is really fearless. I love that about her.
OK!: You were honored for your charity work recently. How do you possibly find the time?
SS: Oh, that is with the YAI network. They were tremendous in helping my son, who has developmental delays. I feel very blessed that I am able to get the care my son needs, but there are so many people out there where it's hard. I love that YAI provides free services for parents of children who have any kind of special needs: autism, developmental delays.
Article continues below advertisement
OK!: You are known for being such a positive, happy person. How do you maintain that?
SS: A lot of prayer. My whole family is like that, we just find joy in the little things. Honestly, Kaitlin, I feel like I am so blessed. When I was working as a legal secretary, I would get into so much trouble every day because I would daydream about this exact thing that I am doing now. Coming from taking the bus everywhere, and my car getting reposs-ed, getting evicted all the time, sleeping on friends' couches—to actually live a dream, I feel very thankful.
OK!: You are filming The View, TV shows, the occasional movie, and being a mother. How do you fit it all in?
SS: You have to prioritize. You see me doing a lot, but a lot of stuff I say no to, because it takes me away from son Jeffrey or my hubby. I am sending emails, 'I can't go to your fashion show because this is the last day I get to spend with my son before he starts school.' People really understand. I've got to have sex night with my husband, because I want to keep my marriage. My marriage needs to last longer than fashion week!
Are you excited for the How I Met Your Mother premiere? What do you think of Sherri and Jason working together? Do you agree with Sherri's happy philosophy on life? Tell us in the comments below or tweet us @OKMagazine.