NEWS
Has the Baby Daddy Cast Been Naughty or Nice? Find Out In Their Holiday Special!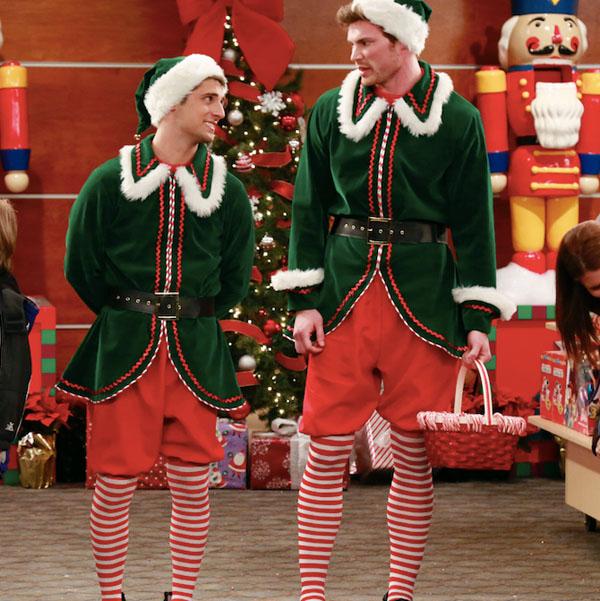 Baby Daddy will take on the holidays with their own comedic flair in a brand new holiday special "Emma's First Christmas" airing on December 11. So what can we expect from Ben, Danny and the gang? Oh, just a little bit of Christmas magic.
Photos: Feast Your Eyes on the Ultimate Foodie Gift Guide
"I love our Christmas episode," says Chelsea Kane. "We had so much fun shooting it. The thing that I love about it is there's a little bit of magic in the Christmas episode, just some extra pixie dust on top of the episode because around the holidays you just kind of believe in everything again. You have Santa and elves, you still have our typical kind of Baby Daddy fiascos but there's a little extra magic that I think is perfect for the holidays so I'm excited for everyone to see a different side of our sitcom."
Article continues below advertisement
Photos: ABC Family Stars Reveal Their Favorite Crushes
About those fiascos, Jean-Luc Bilodeau tells us the brothers end up in quite a bind that sounds like it will require a Christmas miracle to resolve.
"Ben and Danny get stuck in a moving truck on our way to Pennsylvania," he says. "I feel like me and Derek would end up in that situation. We get stuck in the back of this truck trying to find a toy that's been sold out everywhere and we get shipped to Pennsylvania. There's just a funny scene of me and Derek (Theler) stuck inside the truck, trying to get out, and we're there for hours so we don't know what to do. It's a great episode and I'm stoked for people to see it."