NEWS
Healthy Eats: The Truth About Beauty Beverages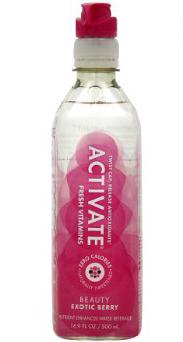 Does the idea of drinking your beauty seem too good to be true? With new innovations in the world of beauty beverages, there are several drinks on the market that are making it easier than ever for you to get everything you need for beautiful skin right through your straw. Celebrity nutritionist Paula Simpson is a formula expert and gave me the lowdown on what makes for an effective beauty drink and how to incorporate them into our diets.
Article continues below advertisement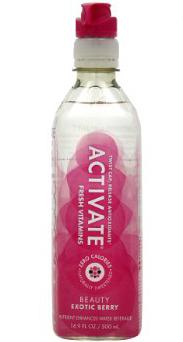 OK!: Can you explain the concept of drinking your beauty?
Paula Simpson: Nutricosmetics are supplements that help target key nutrients to support the skin's health and beauty. Drinking your beauty has really taken off because a lot of consumers are tired of taking pills. With the lifestyles we lead we're too busy, we're moving around all day and beauty beverages are an easy way to get all of those antioxidants and key nutrients that we know can support skin health and beauty. Adding a little stick packet of formula to your water or taking anti-oxidant-rich water with you is an easy way to incorporate it into your lifestyle.
Photos: Tour Melissa Joan Hart's New Baby Nursery
OK!: What are some of the key ingredients we should look for in a beauty beverage?
PS: Some of the key ones based on the last 10 years of research are polyphenols, which are really antioxidants in a variety of foods, anywhere from the cocoa flavanols to the blueberries. But I think what's best for beauty beverages are those berry-based antioxidants so blueberries, pomegranates and elderberry seem to work well within the beauty beverage.
Article continues below advertisement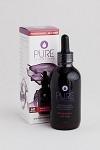 OK!: Are there any brands you recommend?
PS: I really like Pure Inventions, they're antioxidant extracts. You add them to water and it's quite easy. There's a new product called Activate and it actually holds the antioxidant extracts in the cap of the water, so when you open up the cap it's released into the water so you have an active beauty beverage, which is kind of interesting. And then there's more sophisticated ones for more firming of the skin, like Taut Collagen, which has just come from Japan. It's more for taking before bed and it's a collagen beauty beverage to help rejuvenate collagen in the skin and it actually works quite nice as well.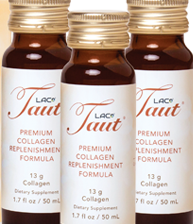 OK! News: Go Behind the Scenes of The Real
OK!: How many of these should we drink each day?
PS: As a nutritionist, focusing on diet is really the foundation. But if you lead a hectic lifestyle or are in the sun chronically and don't get everything you need through diet alone, then I would highly recommend drinking 1 – 2 beauty beverages per day just to get that extra dose of antioxidants. We do know the antioxidants are really the key in protecting the skin from accelerated aging.
Do you have a favorite beauty beverage? Tell us in the comments below or tweet @OKMagazine.