NEWS
Hear Miley Cyrus' Scandalous New Rap Song (Plus Find Out Who She's Collaborating With on "Bangerz!")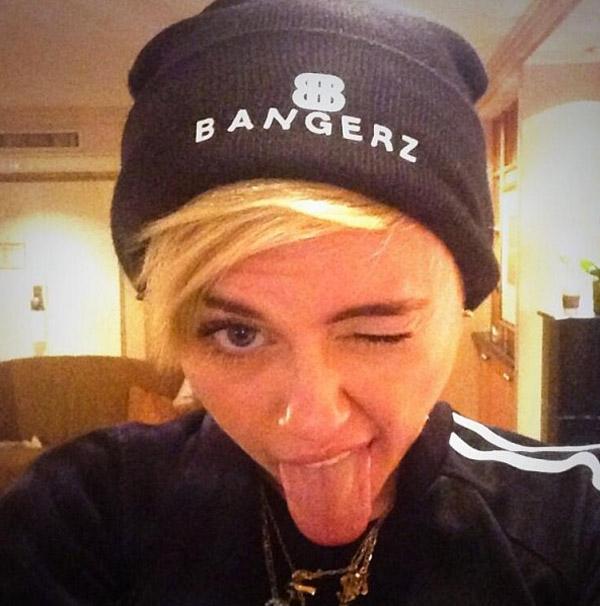 Have you had enough Miley Cyrus yet? Because I can't be the only one who might've seen her new music video in which she's naked come up about 74 times on my Facebook newsfeed. But today, peeps are still talking about Miley—and it only half has to do with her "Wrecking Ball" video.
Watch: Miley Cyrus Is Fully Nude in New Music Video
Late last night after Miley's fans helped break her previous Vevo record—"Wrecking Ball" got 12.3 million views in under 24 hours—she rewarded her Twitter followers by revealing the tracklist to her upcoming album, "Bangerz," including the collaborations. Here it is:
Article continues below advertisement
1. Adore You
2. We Can't Stop
3. SMS (Bangerz) feat. Britney Spears
4. 4×4 feat. Nelly
5. My Darlin' feat. Future
6. Wrecking Ball
7. Love, Money, Party feat. Big Sean
8. Get it Right
9. Drive
10. FU feat. French Montana
11. Do My Thang
12. Maybe You're Right
13. Someone Else
OK! News: Miley Cyrus Will Host and Perform on Saturday Night Live!
Britney Spears! Nelly! Big Sean! A song called "FU!" This is going to be crazy. Oh right, and I should also probably mention that today was also the premiere of another new Miley song called "23." Technically she's only featured on the song (hence why it's not on her album), but Miley's got quite a few rap verses on the Mike Will Made It track which also has vocals from Wiz Khalifa and Juicy J. Upon first listen, I can confirm that "23" is nothing like Taylor Swift's "22," which I kinda thought it would be due to the similar titles. But nope. Not at all. Listen:
OK! News: The Workout Behind Miley Cyrus' Infamous Twerk
Oh! One more thing! Miley also revealed today that MTV will be airing a documentary about her life on October 2 at 10pm. Between that, her SNL appearance, and her new album getting released the following week, October is shaping up to be quite a busy time for Miley.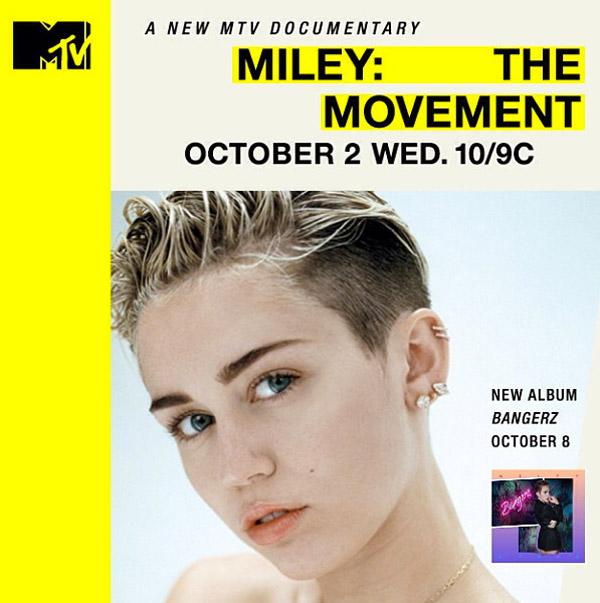 "Bangerz" comes out October 8. Are you excited to hear Miley's collab with Britney? What do you think of "23?" Tweet us @OKMagazine.