NEWS
Heidi Klum Dishes About "Tornado" Divorce From Seal & Wants to Protect Her "Four Cubs"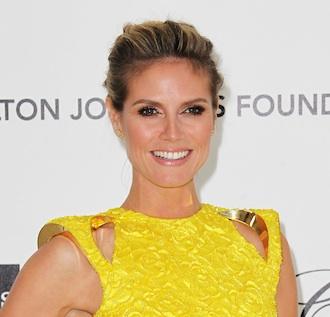 Although Heidi Klum has been pretty mum about it until now, she's opening up about her divorce from Seal and moving forward with her life as a "lioness" with "four cubs."
OK! NEWS: HEIDI KLUM & SEAL — SHE'S TAKING THE KIDS!
In Elle's April issue, Heidi explained, "It's emotions inside of your body that are a tornado. And then the outside world doing all this craziness — with you wanting it or not wanting it — is another tornado."
Article continues below advertisement
OK! NEWS: SEAL ON GETTING BACK TOGETHER WITH HEIDI KLUM & KIDS — "NEVER SAY NEVER"
Plus, the outside world usually only sees the better sides of celebs. She added, "To the outside world, you don't really share all the things that happen. You kind of share just the most amazing sides."
There's no doubt she wants "to move forward" and doesn't want to talk positively or negatively about their ups and downs, saying people "don't need to know who did what." Above all, Heidi's most focused on protecting her kids.
"I'm a lioness," she said. "I have four cubs. I'm a mom. I want to take care of my kids and protect them. I don't want to talk about them, or him, or me."