NEWS
Heidi Montag & Spencer Pratt to Renew Wedding Vows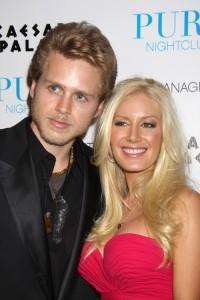 The Hills starlet Heidi Montag and Spencer Pratt are set to renew their wedding vows after a short lasted estrangement last summer, according to new reports.
"This is like our first marriage. I feel like our first one was an elopement and we had so many margaritas and it was such a crazy time. And then the second one wasn't our wedding. It was just a 'Hills' wedding and it was for all the people there and it was about everyone else," the bride-to-be told Entertainment Tonight this week.
Article continues below advertisement
Heidi admits that having a wedding on TV "robbed" her of the real experience.
"We deserve a second chance at our marriage and really having this moment and not being robbed of this."
Stay tuned for more details on the couple's upcoming re-nuptials.