NEWS
HGTV's Jonathan Scott Partners With Dove Men+Care For A Unique Home Design Contest (And Gives Us The Scoop)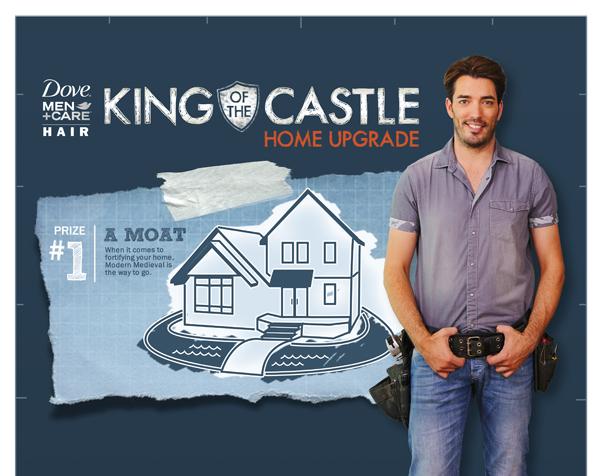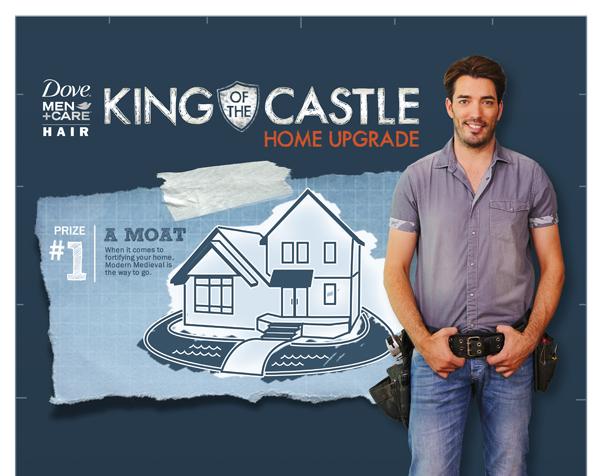 Celebrities live large in some pretty amazing homes we civilians can only dream about...until now. HGTV's Jonathan Scott is teaming up with Dove Men+Care to offer the home upgrade of a lifetime (moat and drawbridge, anyone?). Jonathan has some pretty phenomenal ideas for the grand prize winner, but if you're wondering what tips he can offer for your pint-sized rental apartment, he was kind enough to share those with OK!, too.
Article continues below advertisement
Watch: The Property Brothers Discuss Protein Shakes, Puppies and Power Tools
OK!: Have you already dreamed up any out-of-the-box design ideas for the lucky family that wins the Dove Men+Care contest?
Jonathan Scott: Yes, I've worked with Dove® Men+Care™ Hair to create five grand prize home upgrades that we hope will inspire and ignite creativity within men all over the country. Although we're suggesting some out-of-the-box builds, from a moat and functioning drawbridge to the ultimate backyard tree fort, I'm ultimately planning to consult with the winner to create and build the prize that works best for them and their home.
OK!: How much property does one need to actually have a full-scale moat and functioning drawbridge like Tom Brady and Gisele Bundchen?
JS: Well, if you want a moat and drawbridge exactly like Tom and Gisele's you really need a 14,000 square foot home to go with it! If the competition winner chooses this prize I'm going to ensure that whatever we build compliments the design and scale of their home.
Watch: Do The Property Brothers Know Each Other's Most Embarrassing Moments?
Article continues below advertisement
OK!: What are some home improvement projects that homeowners would be surprised to know they can probably successfully tackle themselves?
JS: Many flooring and painting projects are surprisingly easier to undertake than you would think. As with any DIY projects, just be sure to use the right quality materials and that you find some great video tutorials online.
OK!: Which projects should they never attempt without a licensed contractor?
JS: Anytime you're dealing with electrical, plumbing, gas or structure, use a pro. I always say, when in doubt, call a contractor! Hiring a licensed contractor will save you time and money in the end, and maybe even a trip to the hospital! It's not just about safety but also about valuing your time and the quality of the finished product.
Watch: The Property Brothers Play Bartender
OK!: For renters, what are some easy ways to personalize a space?
JS: As a renter if you're looking to personalize your space, painting is a great way to freshen up a room, but keep in mind that some landlords won't let you. In that case another great way to personalize a space is to use wall art, decor and furniture that changes the color palette. Also consider area rugs as a great way to create separation and add style to any room.
If you could win the Dove Men+Care King of the Castle contest, which prize would you choose? Tell us in the comments below or tweet @OKMagazine.