NEWS
Hi Anne Hathaway's Nipples, Welcome to the Oscars!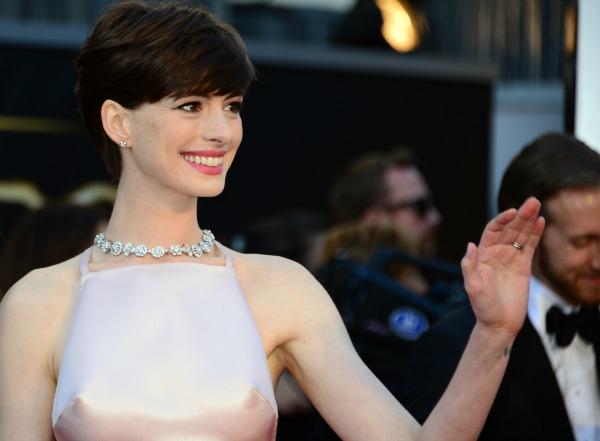 It's a big night for Anne Hathaway—she's nominated for the Best Supporting Actress award tonight at the Oscars. So she knew all eyes would be on her... but hey, her eyes are up there!
JENNIFER LAWRENCE ROCKING DIOR AT THE OSCARS
She showed up on the red carpet wearing a gorgeous Prada gown and well, we couldn't help but notice her "accessories" of the night. The backless gown doesn't leave room for a bra but hello nipples!
Article continues below advertisement
25 MUST-SEE DRESSES AT THE 2013 OSCARS
We understand—it's February! There's a snow storm moving through the midwest and we're shivering on the East Coast. But E! host Kelly Osbourne said on the red carpet it was surprisingly warm out there. We can't blame Anne's nips for wanting to get some attention tonight. Everyone on the red carpet does, and they're no different. Hey, they were part of that performance in Les Mis too!