NEWS
Hilton Family Hates on Doug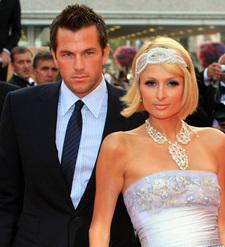 Usually when there's a breakup between famous folk, people on both sides of the split play nice to the media about their feelings on the situation, regardless of their personal opinion. But that's certainly not the case with the family of Paris Hilton.
The celebutante recently kicked beefy beau Doug Reinhardt to the curb, and those close to Paris aren't being political when it comes to voicing their feelings.
Article continues below advertisement
"I think Paris needs to be with someone who is a bit more mature, older and has their own thing," her mom, Kathy Hilton, told <a href="http://www.eonline.com/uberblog/marc_malkin/b130169_hilton_family_doug_was_riding_paris.html" target="_blank">E! News</a> on Friday.
The Simple Life star's aunt, Kyle Richards, pulled even fewer punches.
"The stories out there about our family not approving of their relationship are completely true," she confessed. "Doug was riding Paris' coattails."
This all might seem like rubbing sand in Doug's wounds, after last week's revelation that he <a href="http://www.okmagazine.com/news/view/14834/Doug-Didn%27t-Know-He-Was-Being-Dumped" target="_blank">was the last to learn</a> about the fact that he'd been dumped.