NEWS
The Hoff Deals With Rejection Too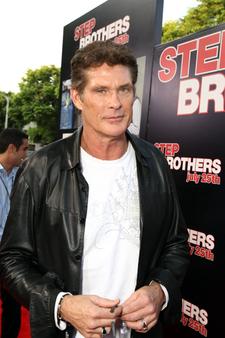 As a judge on America's Got Talent, David Hasselhoff is the man dishing out the "no"'s and breaking contestants' hearts, but don't think he likes rejecting and passing judgment on people on national television.
"It's terrible to have to say 'no,'" David tells Parade.com. "But, you know what I try to tell them? 'Even if I say no, I'm actually doing you a favor because it's a rough, brutal town. And when you get out in front of people, sometimes you only get one shot.'"
Article continues below advertisement
The Hoff definitely knows what he's talking about, having been on the receiving end of many headshakes that could have or would have altered his career and threw him in a "tailspin."
"The first was when I was up for Indiana Jones and Steven Spielberg turned me down," David reveals. "The next came when I was up for Superman and they passed."
The latest burn for the 56-year-old was when he pitched his iconic Knight Rider as a revamped series for NBC. The Peacock dug the idea, but not all of it.
"They said, 'We love the project, but we don't think we want you starring in it,'" he says.
After the 2-hour pilot received respectable ratings in February, NBC ordered it as a series, which will air Wednesdays at 8:00 p.m. this fall.
Don't think there's any bad blood between David and the net though -- he made a cameo as Michael Knight.
"I'm still part of it because I love NBC and I love the show," he says.