NEWS
Holland Roden Reveals How She Thinks Teen Wolf Should End!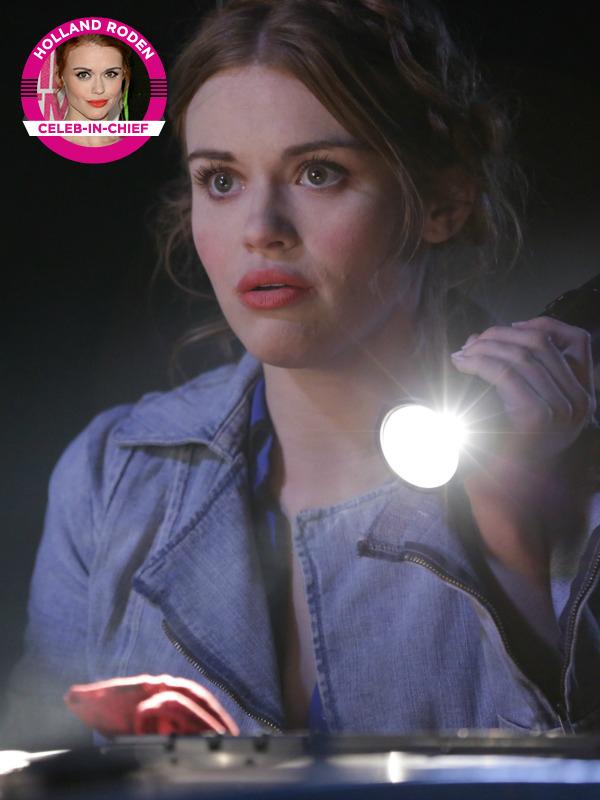 Article continues below advertisement
OK!: What can you tell us about the finale?
Holland Roden: Since it's such a different cast, I feel like it has a very different energy from the last finale. The last finale was really dramatic, and there were a lot of cast members departing. This season, it'll be interesting to see how things unfold, without giving too much away! Not necessarily that there won't be a lot of deaths, because that's usually synonymous with the Teen Wolf finale, but it's interesting in how it goes about it.
OK!: MTV just announced another huge, huge season. What do you hope happens in season five?
HR: What I hope to see—I don't know if it'll happen—but I would love to continue to explore Lydia's back story, with her family and the banshee connection. Is it genetic? Was it a divine intervention sort of thing? The nature vs. nurture of how the Banshee thing came to be.
OK! News: Read about the tragic, bizarre way this Chicago Fire actress passed away.
Article continues below advertisement
OK!: Since it's been a couple of years, how do you think the show should end? Like which story lines would you like to see finished off?
HR: Rhe Stydia thing, Stiles and Lydia, it would be nice to have closure on that. Are they friends, are they more than friends? But that's all Jeff Davis, too! I'm a fan of Friends, and I loved the Ross and Rachel connection, and how they ended that.
OK!: How has your life changed along with the show?
HR: Gosh, I was in college when I booked the show. I feel like I've grown up on the show, and I feel like the rest of the cast has grown up on the show as well. The boys had just graduated high school. Now I'm in my late 20s. The show's really been the financial catalyst of my 20s, the emotional catalyst of my 20s. Learning the ins and outs of this business through the show. It's been a pleasure to be a part of it. My life support.
MORE ON:
Celebrity-in-Chief
Article continues below advertisement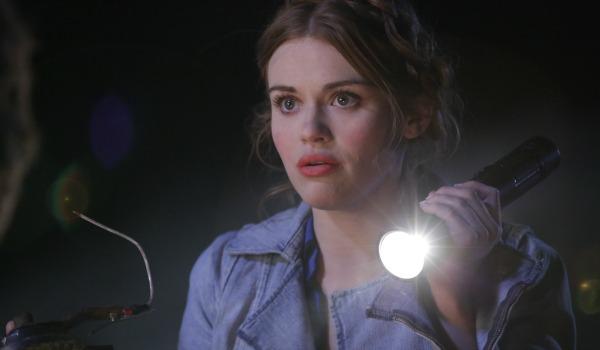 OK!: What was your favorite episode of all time?
HR: Probably "Motel California," as far as the cast's relationships go. But I think my favorite Lydia episode is when she has to give the key back to Jackson. That's the first time you see Lydia really let her guard down. So that's my favorite Lydia episode, the one where you realize he's the kanima.
OK! News: The cutest part of Derek Jeter's retirement ceremony.
OK!: Did you ever anticipate the show would be this huge when you signed on?
HR: The intensity of the fans, no. But I think it's funny that they are as frantic as they are, because it's a funny way to think about yourself. This was our first experience with that, and so it's just like anything else I could experience again. We knew it was a good pilot. It was just whether people would give us a chance or not. How I know I love something—I would find myself reading the Teen Wolf scripts, turning off my cell phone, turning one light on over the script, and the world would quiet around me. I fell asleep during the Harry Potter books! For me to be captivated, it takes a lot. We all knew we had a good script, we just needed people to give us a chance.
Article continues below advertisement
OK!: You mentioned crazy fans. Was it your weirdest fan encounter? And also, when I tweeted out that I was going to talk to you, a fan tweeted "Please tell her I love her so much she can't even imagine and that she saved my life."
HR: I think the weirdest ones are where—it's very flattering that they invest so much in us, because they don't have to invest that much in us! It's the weirdest, and the coolest, when we see the tattoos of Teen Wolf. I'm like, you're inking your body for life! Also, I went to France quite a bit in the last year. I love Paris. I would be a mute and just walk around. I went a couple of months ago, and now I can't walk around anymore. Now I'm "Holland from Teen Wolf." I went to Rome for the first time, and went around discovering these other little Italian towns, and people knew me. That was bizarre!