NEWS
The Hollywood Awards Bring Out Every Single Star... Almost!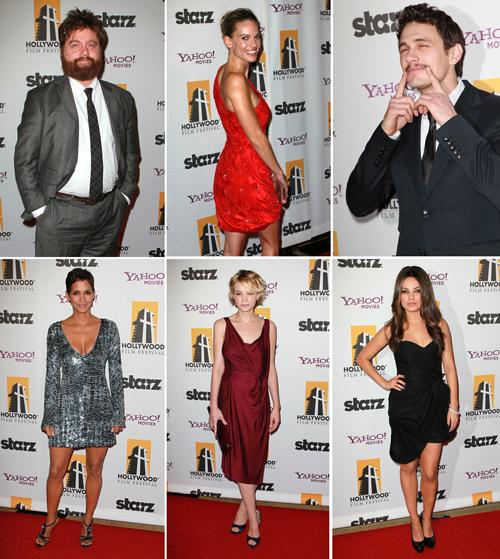 The red carpet was fairly overflowing last night in Beverly Hills, as celebrity after celebrity greeted fans and photographers at the 14th annual Hollywood Awards Gala at The Beverly Hilton Hotel. Zach Galifianakis, Hilary Swank, James Franco, Mila Kunis, Carey Mulligan and Halle Berry were just a few of the big names to strut their stuff!
OK! GALLERY: HALLE BERRY HITS THE ROAD WHILE GABRIEL TAKES NAHLA PUMPKIN PICKING
Article continues below advertisement
Are you ready? It's a long list! Diane Lane, Josh Brolin, Sean Penn, Jesse Eisenberg, Milla Jovovich, Heather Graham, Morgan Freeman, Annette Bening, Warren Beatty, Sam Rockwell, Danny Boyle, Andy Garcia, Justin Long, Sylvester Stallone, Jodie Foster, Rashida Jones, Mia Wasikowska, Helena Bonham Carter and Bryce Dallas Howard were all glammed up for the big night.
OK! VIDEO: ZACH GALIFIANAKIS — BETWEEN TWO FERNS WITH BRUCE WILLIS
We bet the rest of the town felt pretty empty compared to the jam-packed Beverly Hilton!