NEWS
Hollywood or Hollyweird? Five Celebrity Oscar Superstitions and Rituals Revealed!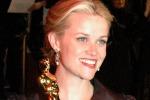 Every year stars who hit the Oscars talk about what they must or mustn't do before the show. Carry a good luck charm? But, of course. Eat? Never! Still others take it a few steps (or leaps) further. Here are some Tinseltown superstitions and rituals that might make you go hmm...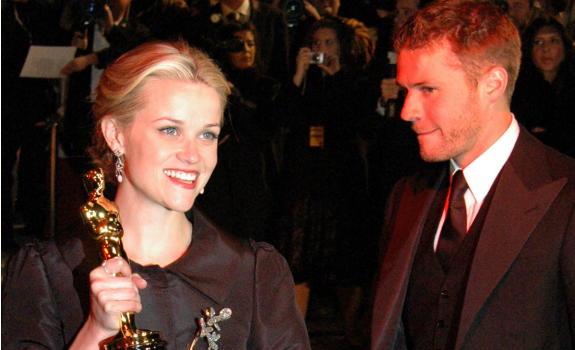 1. Be careful what you wish for! That golden Oscar isn't the only man a Best Actress winner will be keeping a firm grip on after the show. Why? The dreaded "Oscar Love Curse" has spelled the end of four of the past six winning women's relationships: Hilary Swank (Million Dollar Baby, 2005) and Chad Lowe; Reese Witherspoon (Walk the Line, 2006); and Ryan Phillippe; Kate Winslet (The Reader, 2009) and Sam Mendez; and Sandra Bullock (The Blind Side, 2010) and Jesse James.
Article continues below advertisement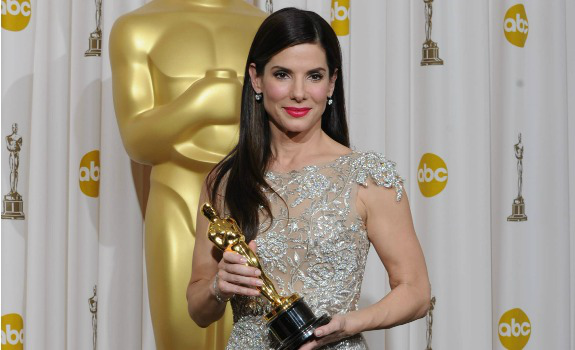 2. It's pretty much a ritual that every year a starving actress will confess how uncomortable they are dressed in a gorgeous designer gown while surrounded by crowds of beautiful people. "I just want a burger," joked Sandra Bullock in 2010. " I want to sit down, take the shoes off. I want to eat and not sweat it and not worry the dress will bust open. And I'd like a nap too."
Wouldn't we all, Sandra!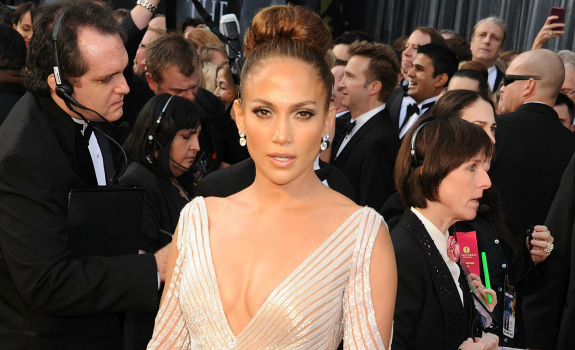 3. Dream on, JLo. Every awards season, actors and actresses imagine what it would be like to take home an Oscar—whether they've been nominated or not. Jennifer Lopez told Latina that just days after giving birth to her son Max and daughter Emme in 2008, she started daydreaming while watching the Academy Awards. "I was sitting there with my twins — I couldn't have been happier — but I was like, 'How dope would it have been if I would've won the Oscar and been here in my hospital bed accepting the award?' 'Thank you so much! I just want to thank the Academy!'"
Article continues below advertisement
4. Stacy Keibler obsesses over every little detail before any award show. George Clooney? Not so much. "George is outside playing basketball while I'm getting ready for hours," Stacey told ET. "He'll shower and run out the door in a few minutes."
"That's the ritual," agreed George. "Girls have it rough, you know, all you have to do is put on a suit and walk out the door and if you wear the same dress twice in a row, you get a hard time. I've been wearing the same tux for 20 years."
5. Listen up! Variety reports it's a ritual for producers to lecture potential Academy Award winners at the annual Oscar Nominees Luncheon attendees. The subject? Proper acceptance speech etiquette. In 2012, 150 of the 188 people nominated watched a video clip in which Tom Hanks makes suggestions like, "Instead of hugging everyone within a ten-aisle radius, you might have to settle for a few fast high fives as you sprint down the aisle."
For more Oscar-winning tips, watch the entire video above.
What are your superstitions or rituals before a big event? Tell us in the comments section or on Twitter @OKMagazine