NEWS
Hollywood Reacts to the Oscars!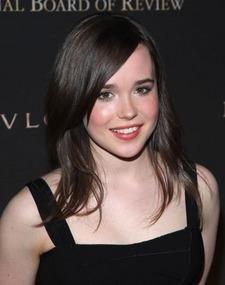 This morning Hollywood's biggest stars and Hollywood's biggest rising stars got recognized for their hard work in the movies last year. The Oscar nominations were announced and here's what the nominees had to say!
Atonement's 13-year-old breakout star Saoirse Ronan was nominated for Best Supporting Actress and said, ''It's unbelievable. Mom and I were in bed and dad was waiting up for the announcements again, because that's the way my daddy is. It's kind of a bit weird actually, in a good way, in a fantastic way. I never expected this in a million years to happen. I can't believe it."
Article continues below advertisement
Meanwhile Viggo Mortensen, who dared to bare for his role in Eastern Promises, felt his nomination is bittersweet if the strike is still on for the telecast. ''No, if there's a strike I will not go but I have a feeling they'll solve it. I hope they do," he said, "I'm sure my mom would like to see me on TV and so forth, but if there's a strike I'm not crossing the line."
Juno star Ellen Page, who's nominated for Best Actress, tells OK! "I am extremely grateful and excited for this recognition and it is absolutely humbling to be nominated amongst actors who I admire and respect. I am grateful to be in the film in the first place. I am so happy for Jason and Diablo and everyone else involved in the making of this film."
Best Actress nominee Marion Cotillard for La Vie En Rose admitted to Extra that it soak in the news, "I'm starting to believe it when I have my father crying on the phone... I'm like, 'Wow!'"
"My cheeks hurt. I haven't stopped smiling," Gone Baby Gone's Best Supporting Actress nominee Amy Ryan tells Extra,