NEWS
Horoscopes: What's in Your Stars?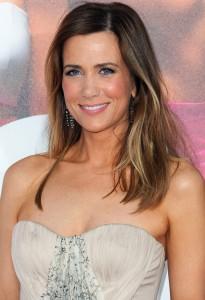 August 22
Today's celeb birthdays
1963: Tori Amos (48)
1973: Kristin Wiig (38)
Leo
Looks like you're painting with a broad brush today, Leo. You seem to have big plans in mind which could involve faraway affairs, legal dealings or educational matters. It's important that you now get your ideas across to a wider audience. Buying and selling are on your agenda, too. Call me to hear when to make that financial decision.
Article continues below advertisement
Aries
Ring the changes today, Aries! You're in the mood to do something different to your usual routine. So be spontaneous, change your schedule, take another route. At work, put that idea across, no matter how whacky it first sounds. You may be surprised at its warm reception. Call me to hear when to make a fresh start on that project.
Taurus
A memory, brainwave or vivid dream stimulates new plans for the future and gives you something to look forward to. Venus encourages you to put work aside and turn to leisure and pleasure. If it's love you're seeking, today could mark the start of a something important. Call me to hear when the fun begins!
Gemini
Early morning developments are strangely interesting. A friend may appear out of the blue, or a coincidence leads to a fated meeting. Closer to home Venus, ruler of la dolce vita, turns your attention to your domestic environment and encourages you to feather your nest. Call me to hear when to spearhead the action.
Cancer
It's an unusual day. Either you're doing something completely different to your normal routine or you're spending time in the company of people who are quite unlike your regular crowd. With Venus moving into your communications zone, there will be plenty of interest – and romance – to keep you amused. Call me to hear when to put that idea across.
Article continues below advertisement
Virgo
You may not be feeling up to speed, or just plain confused over recent events. With Mercury your ruler still out of phase, it's not surprising that your mind is a jumble of ideas. Clarity will come at the end of the week. Meanwhile, follow your instincts. Call me to hear when to take charge.
Libra
Colleagues, customers, clients, and even your closest partner, are full of surprises today. If you haven't yet taken time off or had your annual holiday, this could be your chance. You may prefer to look inwards but it's the furthest horizon that holds the key today. Call me to hear when the penny drops.
Scorpio
Whether it comes to your work or your well-being, try a little experimentation today. Break with routine, look into alternative treatments, start a diet, go for a new image. At work, trial out new software. If in doubt when dealing with others, read between the lines! Call me to hear when to take the lead with the group.
Sagittarius
You have both doubts and high hopes today, Sagittarius. For sure you're entering a high point in your annual progress at work, raising your profile and your popularity. Work on projects that involve entertainment and creativity first thing and let the rest follow. Call me to hear when to take the helm at work.
Article continues below advertisement
Capricorn
Domestic matters, family and home affairs take precedence this morning. Stay flexible as events may lead you to change your plans. If you've encountered difficulties with a certain someone, money may be at the root of the problem. But broaching the issue is tricky. Call me to hear when to make that move.
Aquarius
Fate is at work today, Aquarius! A wrong turning, an overheard conversation or a chance encounter could open out all kinds of possibilities and change your luck. Arrange for a second opinion if you have doubts. Sometimes, however, you just have to take that leap in the dark. Call me to hear when to strike that deal.
Pisces
If you catch sight of a desirable object you'd like for your home, buy it on the spot! You'll kick yourself if you hesitate and end up losing the deal. Romance? Venus now lighting up your relationship zone, lights up your heart. Put health first tonight. Call me to hear when love shines.
To sign up for OK! Magazine's daily horoscopes on your phone, text the first three letters of your star sign (e.g., SAG) to 63422. Subscription is $2.99 per month billed until you unsubscribe plus message & data rates may apply. Send STOP to 63422 to unsubscribe. Text Help to 63422 for help. Premium charges will be added to your wireless phone bill or deducted from your prepaid account. Subscriber certifies they are the account holder or have account holder's permission. For more info, please visit http://www.okmagazine.com/horoscopes/
Participating carriers include Alltel, AT&T, Boost, Cellular One, Nextel, Sprint, T-Mobile, US Cellular, Verizon Wireless, and Virgin.