NEWS
Horoscopes: What's in Your Stars?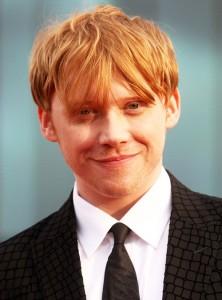 August 24
Today's celeb birthdays
1973: Dave Chappelle (38)
1981: Chad Michael Murray (30)
1988: Rupert Grint (23)
Virgo
Hopes and wishes, dreams and aspirations come under the cosmic microscope today, Virgo. Teamwork successfully moves forward a project connected to health and well-being. However, later on in the day love and money both confuse and disappoint. Call me to hear when to take charge.
Aries
Your restlessness is hard to quell, Aries, and keeps coming and going like an ocean wave. You're determined to make some changes and you're full of good ideas. The problem is if you shake up your household too drastically, you'll be left dealing with the fallout tonight. Call me to hear when to make a fresh start on that project.
Article continues below advertisement
Taurus
Your work progresses well this morning, Taurus, and you should be pleased with your output by the end of the working day. But you could talk yourself into a gloom this evening. Get those wild imaginings into perspective and don't throw the baby out with the bathwater. Call me to hear when the fun begins!
Gemini
Purchases made for the home, either in the high street or on line, will be good value and inspired this morning. Later in the day a friend or colleague can be unsettling. Try not to read too much into a situation tonight. And don't make mountains out of molehills. Call me to hear when to spearhead the action.
Cancer
Mid morning news and developments are pleasing and meetings this afternoon go smoothly. Despite whatever other complications may arise later on at work, the stars give a positive boost to travel and to affairs at a distance. A certain relationship, however, is disquieting. Call me to hear when to put that idea across.
Leo
Quiet questioning and discrete digging will not only yield facts and figures to your advantage mid morning, but will also find agreement. Legal matters and affairs at a distance, however, may not be quite so satisfactory and may need you to change course. Call me to hear when to make that financial decision.
Article continues below advertisement
Libra
Fair play, equality and a balanced point of view are essential rules upon which you base your philosophy. But not everyone sees life like you. And so when it comes to dealing with erratic behavior, as you find today, it leads to a very wearing day. Call me to hear when the penny drops.
Scorpio
Home and family, friends and loved ones bring color, interest, pleasure and support to your day. What can upset the apple-cart, however, are work, travel and health. You've had enough mixed messages to deal with so far this week, so keep this evening simple. Call me to hear when to take the lead with the group.
Sagittarius
Relying on your sixth sense helps you to weave your way around some delicate situations today, Sagittarius. And it's that amazing foresight of yours that takes your work to a higher level. Finances, though, and concern over a loved one, spoils your peace of mind tonight. Call me to hear when to take the helm at work.
Capricorn
As a Capricorn, you're a very grounded person – someone who prefers to see life as black and white with no confusing or destabilizing shades of grey in between. Financially, that approach gets you far today. Home affairs, though, are a completely different matter tonight. Call me to hear when to make that move.
Article continues below advertisement
Aquarius
If you work in the financial sector, deal with accounts or are trying to maximize your savings, your hunches pay off this morning. Waiting for the gasman, getting your car serviced, expecting a delivery? You may be disappointed and need to rethink your entire evening. Call me to hear when to strike that deal.
Pisces
Romance, entertainment and imaginative work come under happy stars today. So do close partnerships and time spent with youngsters. But if you've overspent your budget, you may have a pang of conscience this evening. A loved one will also be in the doldrums tonight. Call me to hear when love shines.
To sign up for OK! Magazine's daily horoscopes on your phone, text the first three letters of your star sign (e.g., SAG) to 63422. Subscription is $2.99 per month billed until you unsubscribe plus message & data rates may apply. Send STOP to 63422 to unsubscribe. Text Help to 63422 for help. Premium charges will be added to your wireless phone bill or deducted from your prepaid account. Subscriber certifies they are the account holder or have account holder's permission. For more info, please visit http://www.okmagazine.com/horoscopes/
Participating carriers include Alltel, AT&T, Boost, Cellular One, Nextel, Sprint, T-Mobile, US Cellular, Verizon Wireless, and Virgin.