NEWS
How Intense Was The Argument On 'Tia & Tamera'? Cousin Jerome Weighs In!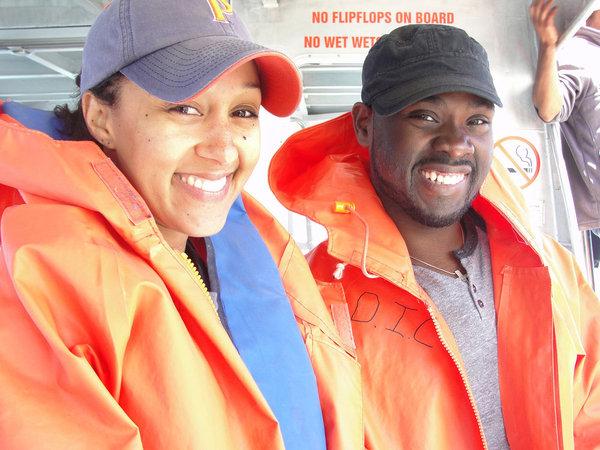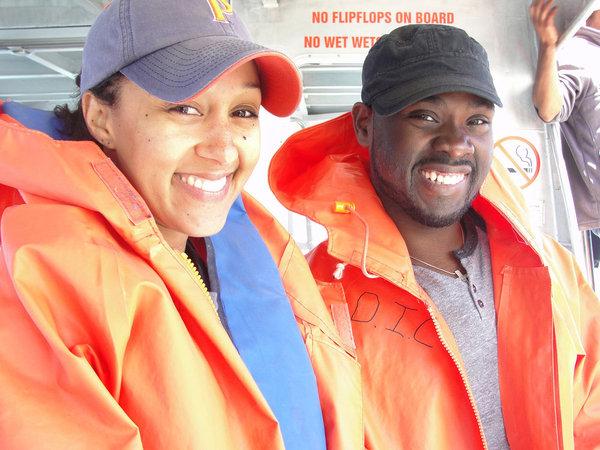 Last night's Tia & Tamera was both comedy gold and high-drama when the ladies headed to boot camp with their cousin Jerome Wiggins. While watching the trio navigate their way through mud and other obstacles was hilarious, things came to a head when Tamera confronts Tia about a situation that could not only affect their business partnership, but their personal relationship as well. Our all-time favorite reality TV relative Jerome helps us learn more about last night's episode...
Article continues below advertisement
Watch: Tia Mowry-Hardrict Gives Us The Deets On 'Instant Mom'
OK!: Your facial expressions when Tia asked you to do boot camp with her were priceless, how did she talk you into it?
Jerome Wiggins: Being that you saw my facial expressions you pretty much knew exactly how I felt. What you see is what you get with me. I just felt bad. I didn't really help the situation because I did think she looked a little pregnant or whatever in that picture, although I knew it was not the truth. But those dumb faces she was making, I was tired of seeing them. And I had lost weight and was working on that so I was like, "There will be something that's in it for me." But most importantly it was those faces she was making.
OK!: Was it as bad as it looked in TV?
JW: Yes! Oh my gosh—you didn't see the half. Yes, it was.
OK! News: Tia and Tamera Launch Stretchy! To Banish Stretch Marks
OK!: Did we see you get in the mud?
JW: Yeah, they showed it because I was screaming. I don't know what I was doing or how I got mud in my mouth but that's one of the mistakes—that I was screaming.
OK!: Will you trust Tia ever again regarding a workout?
Article continues below advertisement
JW: You know what, I have a hard time trusting Tia these days period. When it comes to those workouts I'm really not enjoying them but they're helping my body out. But she always triKcks me into these shenanigans, as I like to call it. I think when it comes to her trying to get me to do anything athletic these days I'm going to be very skeptical.
OK! News: Tamera Mowry-Housley Dishes On The New Season of 'Tia & Tamera'
MORE ON:
Tia Mowry-Hardrict
OK!: How heated did the argument between Tia and Tamera get?
JW: It got very heated. If you noticed I was in pajamas and the girls were still muddy, that's how long it had been going on. We had completed out whole day and the girls were just going through all of that. I had gone to take a shower so it had gone on for some time. I heard from outside and I thought, "What is going on?" I felt like the parent.
Article continues below advertisement
OK!: Do you feel like sneaking out of boot camp helped bond the girls again?
JW: I think it got better. I think it did help because there was one common goal, as you saw last night. I drove and between being sore and this argument, I was over it. I think it did bond us together. The ride home was a little intense but by the time we got home and ate the cake it was better. A little cake makes everything better.
OK!: What's going on with your music?
JW: I'm super excited. I'm working on my first project and it will be an EP of about five songs. I'm totally enjoying walking through this phase of my life as a recording artist. I have two songs completed and when I leave Miami in a few days I'm going home to complete song number three. And my manager is working on shopping for record labels. It's what I've been called to do so that's what we're doing.
Catch new episodes of Tia & Tamera every Sunday at 8 PM on Style.
What's your favorite Tia & Tamera moment? Tell us in the comments below or tweet @OKMagazine.