NEWS
How Much Has Duchess Kate Middleton Spent on Clothes This Year?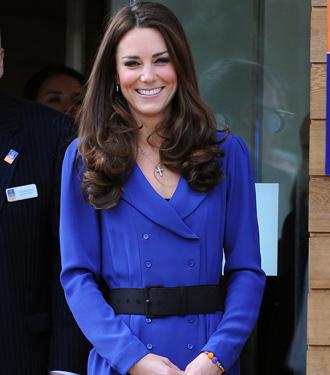 Today it was revealed Duchess Kate has spent close to $54,000 on clothes since the beginning of the year, which is hilariously almost as much as William's $68,000-per-year salary as a military helicopter pilot. Naturally, father-in-law Prince Charles ate her clothing bill, and also picked up the tab for himself; his wife, Camilla Duchess of Cornwall; Wills and brother Prince Harry's "public and charitable work," which has accumulated to about $11 million.
Article continues below advertisement
OK! NEWS: KATE MIDDLETON LOOKS STUNNING IN RED AT QUEEN ELIZABETH'S JUBILEE
Fifty-four grand — which, as Forbes points out, isn't astronomical — should come as no shock, considering how many public appearances the Duchess and her duke have made in the past five or so months. For the Queen's Jubilee, Kate was snapped wearing Alexander McQueen, and in the past has worn Jenny Packham and Matthew Williamson.
However, Kate isn't above recycling outfits to get the most bang for Charles' buck, and remember that she insisted on wearing a Zara dress for her engagement announcement.
OK! NEWS: PRINCE WILLIAM IS "KEEN TO HAVE A FAMILY" WITH KATE MIDDLETON
She famously re-wore a pink Emilia Wickstead dress, an M Missoni coat dress and a favorite pair of nude heels, reports The Daily Mail.
In fact, if one were to compare Kate's bi-yearly pricetag with that of, say, Emily Maynard of The Bachelerotte, the royal would come off as downright miserly. Emily spent every cent of her $350,000 clothing budget for 12 episodes of the series.