NEWS
Howard Stern Impresses on 'America's Got Talent' Debut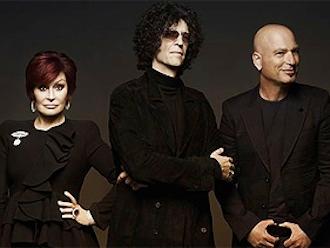 Guess he isn't all bad, after all.
OK! NEWS: HOWARD STERN'S WIFE KEEPS HIM HAPPY WITH HOT SHOES AND REALITY TV
Shock jock Howard Stern made his debut on NBC's America's Got Talent last night and managed not to offend, ostracize or embarrass the network too badly — and for that the critics are giving him a big thumbs-up.
Sitting beside Sharon Osbourne and Howie Mandel, Howard was a controversial choice for the third slot due to his loose-cannon, at times caustic, behavior. However, as The New York Daily News pointed out, Howard held back on the insults with a slew of untalented contestants as "verbal darts are more effective if you pick your spot."
Article continues below advertisement
On the contrary, Howard was actually relatively tame! The Washington Post referred to him as a "beloved uncle" and wrote that "somewhere along the way... pioneer shock-jock Howard Stern became a sweet old man."
OK! NEWS: HOWARD STERN SLAMS JIMMY FALLON FOR REACHING OUT TO JAY LENO
That being said, there were two women in the spotlight who didn't get any soft treatment from Howard last week. He alluded to Britney Spears being an airhead trainwreck after it was widely speculated she would appear on The X Factor, and he criticized Jennifer Lopez's turn on American Idol as nothing more than a promotional tool for her music and many products.